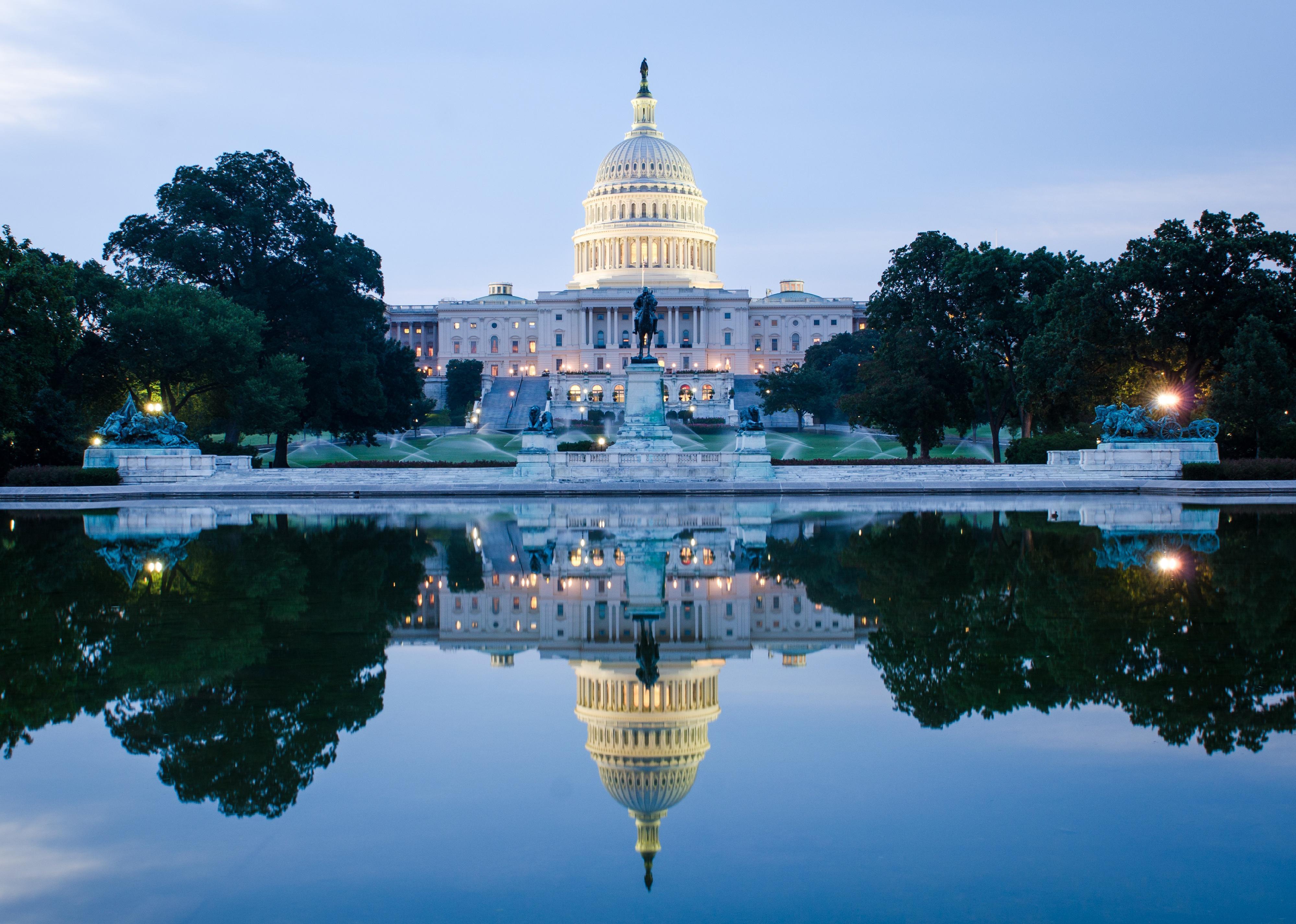 Do you know your state's senators?
Orhan Cam // Getty Images
Do you know your state's senators?
Thirty-five of the 100 U.S. Senate seats were up for election on Nov. 3, 2020. Two Georgia Democrats, Jon Ossoff and Rev. Raphael Warnock, won their seats in Georgia's Runoff Elections on Jan. 5, 2021, turning the state from red to blue. This also marked the first time in nearly 20 years that Georgia sent a Democrat to the Senate.
On Jan. 20, 2021, Kamala Harris—the first-ever woman, Black person, and person of South Asian descent to become vice president—swore in Alex Padilla, who took the vacancy left by Harris when she exited as a California senator. She also swore in Warnock and Ossoff, which shifted control in the Senate. Democrats officially took the Senate, with Vice President Harris being the tie-breaking vote, giving the party both control of the White House and Congress for the first time in a decade.
This change not only shifts party control but brings greater diversity to the U.S. Senate. Alex Padilla became the first Latino California senator. Sen. Warnock is Georgia's first Black senator, and Sen. Ossoff is not only Georgia's first Jewish senator, but the Senate's first millennial as well. Sen. Chuck Schumer became the first Jewish majority leader. The Senate now includes 50 Republican members and 50 Democratic members, because both Independent senators, Bernie Sanders of Vermont and Angus King of Maine, affiliate themselves with the Democrats.
To learn more about each state's U.S. senators, Stacker compiled data from the U.S. Senate website and Ballotpedia, which provides a biography and key issues for each one. Each state has two U.S. senators who are elected to six-year terms (barring a need for a special election during that term). This data reflects up-to-date information as of 2021.
Keep reading to learn more about the senators in your home state.