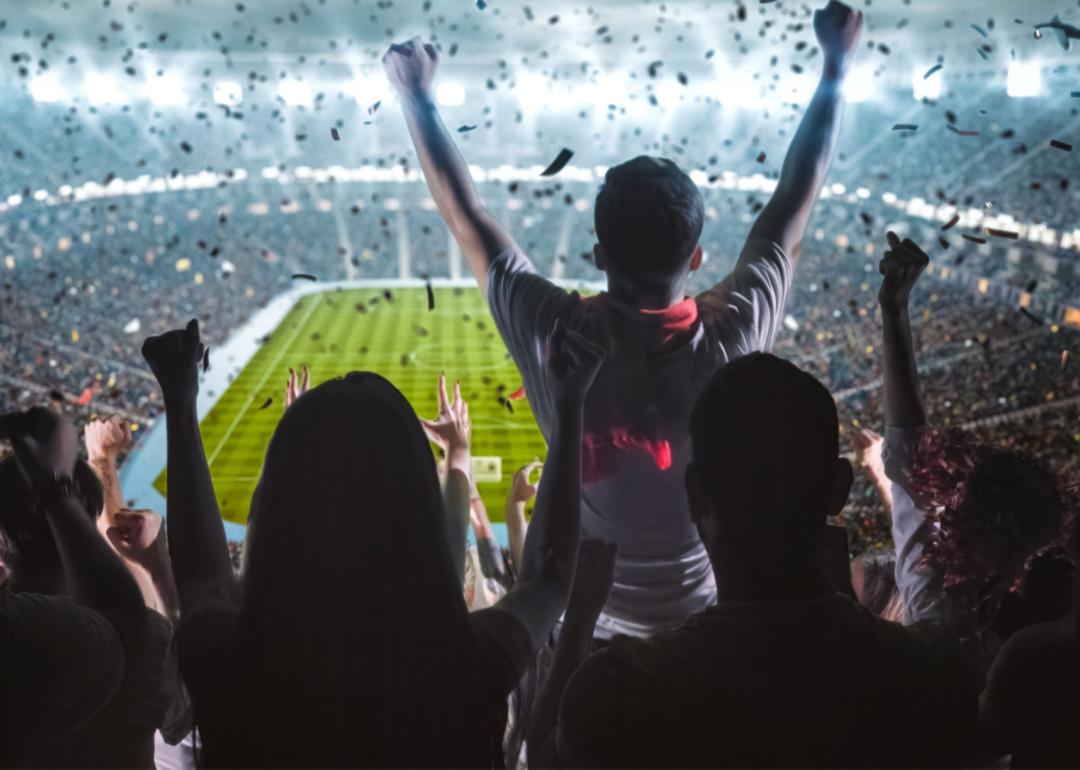 American exceptionalism at the World Cup: Why many soccer fans in the US will be cheering on another team (probably Mexico)
Vasyl Shulga // Shutterstock
American exceptionalism at the World Cup: Why many soccer fans in the US will be cheering on another team (probably Mexico)
Soccer fans have their eyes turned to Qatar as the World Cup gets underway. But in the U.S., the question of which team will be cheered on from afar isn't entirely straightforward.
You see, one of the anomalies of being a "typical" soccer fan in the United States is that, you are not, in fact, a "typical" soccer fan.
For many teams' supporters, the World Cup becomes an event to affirm one's national identity. This is true, as cultural critic Laurent Dubois notes, even among fans who are not jingoistic or nationalistic in any other environment.
Indeed, the nationalist fervor that emerges among crowds can boil over into xenophobic inter-national violence. As renowned soccer historian David Goldblatt noted in reference to English soccer crowds in the late 20th century, their "essential xenophobia" revealed a "rabid insular nationalism that was just a few notches more extreme than the foreign policy of the most Europhobic government since the Second World War."
For Americans, though, the experience can be very different. Factors ranging from the relatively low popularity of soccer compared with other sports, familiarity with overseas clubs, and perhaps more importantly (especially to Americans of Mexican heritage) an attachment to countries deemed to be more traditional "soccer nations" mean that we Americans can find ourselves oddly divided over the nation we support in the global game.