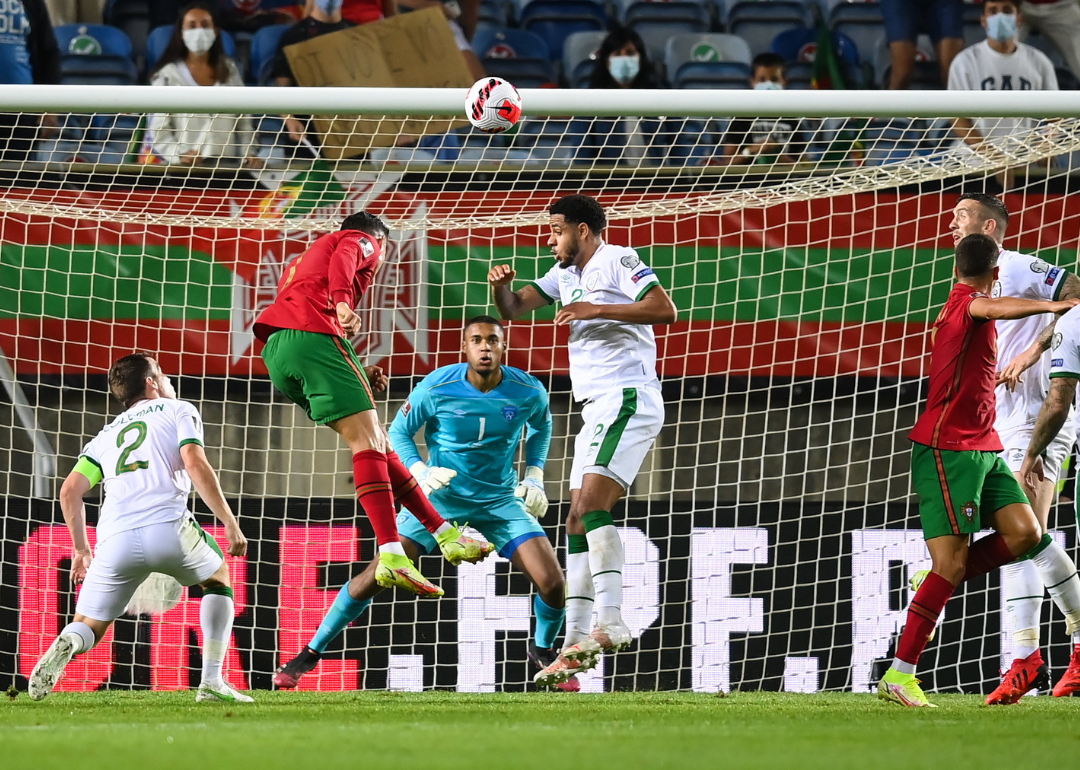 Stacker Studio
The World Cup is the most-watched sporting event internationally—here's how it stacks up to other US events
Photo By Stephen McCarthy/Sportsfile via Getty Images
The World Cup is the most-watched sporting event internationally—here's how it stacks up to other US events
Despite being the most-watched sporting event globally, the FIFA Men's World Cup doesn't draw as many U.S. viewers as other sports competitions—but that could change at the end of 2022. After a drop in viewership during the 2018 Men's World Cup, ratings are expected to rebound in 2022 since the U.S. will be part of the field.
While other athletic events are embedded in American sports culture, the U.S. is still exploring "the beautiful game." To find out how viewership compares across different professional sports, OLBG collected data on the U.S. television ratings of various recent major championship events.
In 2018, the U.S. Men's National team went on hiatus from the tournament in Russia due to a failure to qualify, but before that, there was a sizable leap in American viewership that could be a sign of the sport's burgeoning popularity. In 2014, 2.4 million more American viewers watched the tournament play out in Brazil, the only country with five World Cup trophies. The Men's World Cup will be played for the 22nd time in 2022. Its ratings will tell if the drama of international soccer and the chance to go further in the tournament than ever before are enough to get more Americans to tune in.
Read on to find out how viewership for America's beloved sporting events compares to the FIFA Men's World Cup and whether the global soccer tournament can earn a top spot among our most-highly anticipated competitions.
This story originally appeared on OLBG and was produced and distributed in partnership with Stacker Studio.