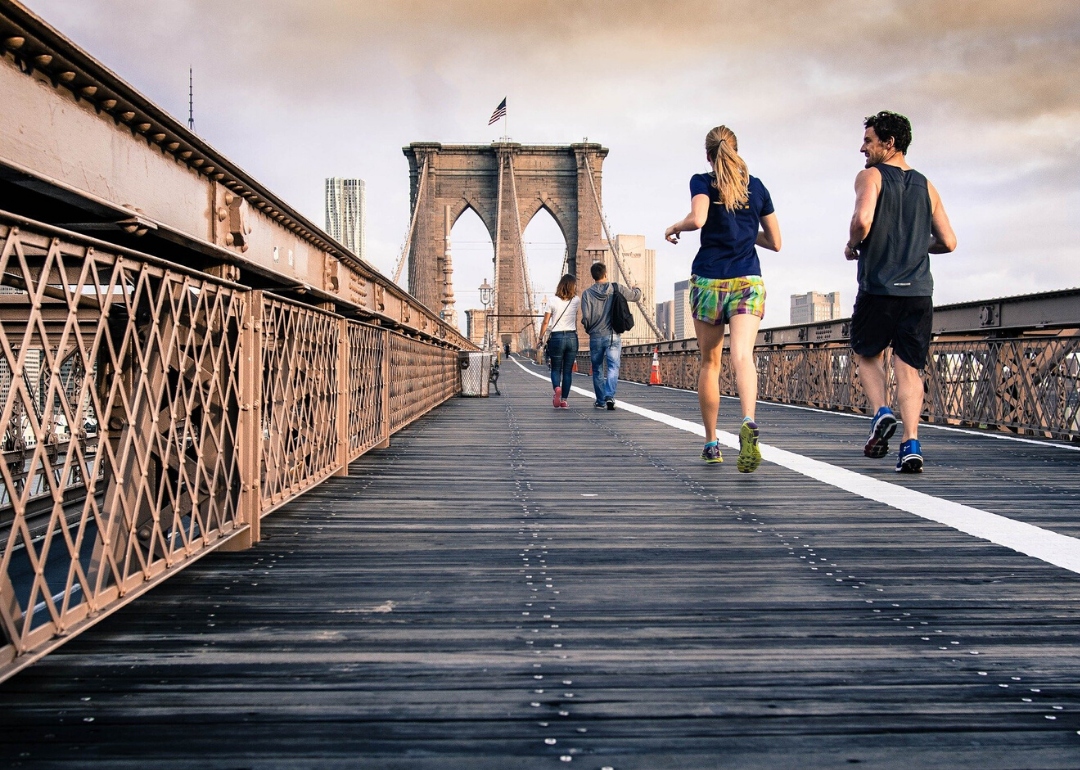 Healthiest cities in America
Healthiest cities in America
It's undeniable: Health is certainly on the minds of many Americans this time of year. With the start of each year comes the commitment from many of us to move more, eat less, and generally embrace a healthier lifestyle. According to a survey from Inc., about 71% of Americans have set out to eat healthier in 2020 while 65% want to exercise more. Another 54% want to lose weight. Twenty-one percent want to quit smoking, and 15% want to drink less.
But while it's one thing to embrace a healthy mindset, it's another to actually stick to it. Where you live plays an important role in reaching and maintaining your health goals. It's a lot easier when your entire community is committed to living healthy with you. The route to healthy living involves many factors, such as outdoor space, work/life balance, weather conditions, access to education—and that's just the tip of the iceberg. Where we live can have a huge impact on our choices and overall health.
Believe it or not, there are dozens of cities in America where you can not only make health-conscious New Year's resolutions, but you might actually stick to them, too. Personal practice requires a lot of discipline, but it's not so difficult to stay motivated when your friends, family, and neighbors are right there with you.
To determine the most health-conscious cities, Stacker looked to Niche's 2019 Healthiest Places to Live rankings, which take into account factors such as smoking, regular alcohol consumption, access to gyms, physicians and mental health professionals, and obesity rates to rank overall health. For each city, we've included Niche's data on public schools and overall health grades. Surprisingly (or, rather, unsurprisingly), 21 of the 50 cities are in California.
Did your city make the cut? Read on to see. If not, consider this a comprehensive guide to finding a city that suits your "new year, new you" needs.
You may also like: Best exercises that burn calories