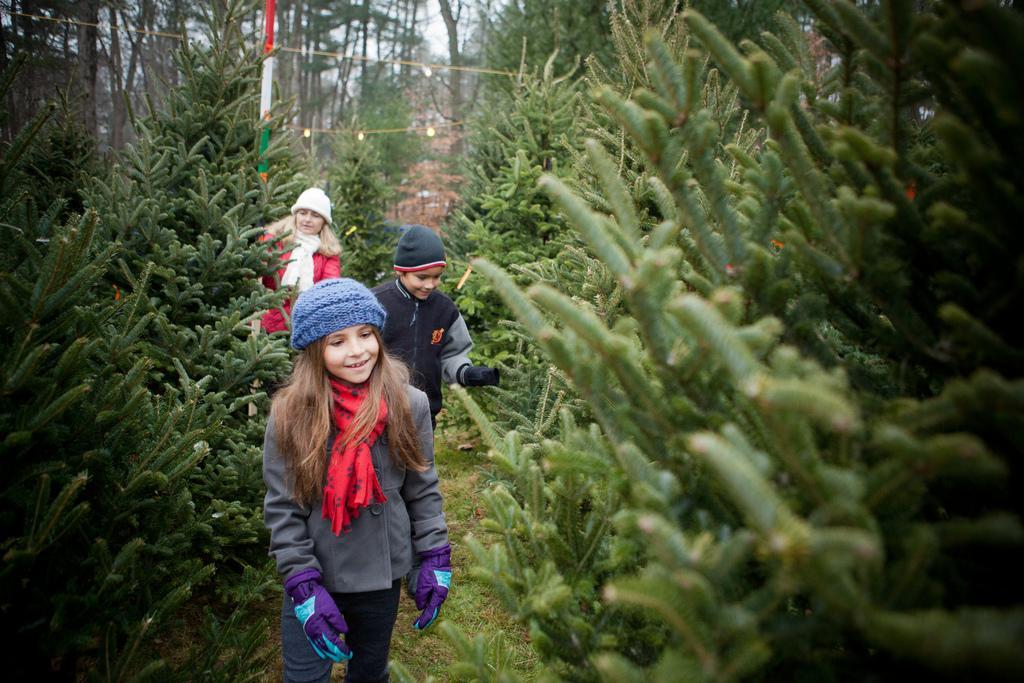 States that produce the most Christmas trees
MA Dept. of Tourism // Flickr
States that produce the most Christmas trees
Nothing beats a real Christmas tree, from the crisp evergreen scent to the process of choosing the perfect Tannenbaum to don with glistening ornaments come December. Each year in the United States, about 25 to 30 million real Christmas trees are sold, and there are almost 350 million Christmas trees currently growing on farms across the country.
The tradition of chopping down and purchasing an authentic Christmas tree from a local farm makes for an unforgettable annual family outing, but also benefits the environment. While artificial trees may be made of non-biodegradable plastics and could contain harmful chemicals, real Christmas trees are a renewable resource and can even be recycled. What's more, for every real Christmas tree sold, one to three more seedlings are planted in the spring.
Christmas tree farming is also a lucrative business and creates more than 100,000 full-time or part-time jobs. The nation's 15,000 Christmas tree farms not only fill an important economic need, but also preserve miles upon miles of sacred green space and wildlife.
Stacker compiled data from the most recent Federal Census of Agriculture of 2012 from the U.S. Department of Agriculture and ranked each state by the total number of trees cut. Wyoming did not produce any Christmas trees in 2012 while New Mexico and Nevada did not report enough information, so they are not included in the list.
Read on to find out which states grow the most trees, and which four states produce more than a million.