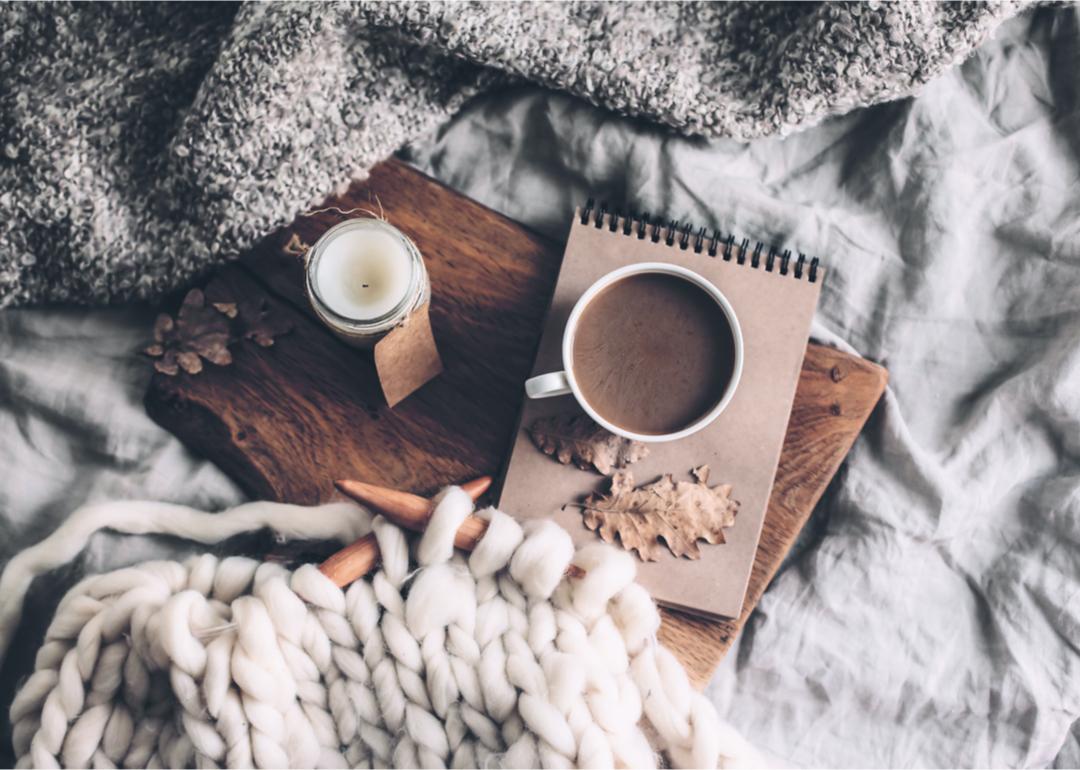 Stacker Studio
Hygge and 7 other global wellness terms
Alena Ozerova // Shutterstock
Hygge and 7 other global wellness terms
The idea that a word is untranslatable is a bit of a misnomer. There are, however, many words in other languages that encompass a meaning that takes several words in English to convey. Because of differing cultural contexts, it is sometimes difficult to capture the nuance or exact meaning of words through translation, which is a big reason why the English language has adopted so many words from other languages without translating them. Words like klutz, wanderlust, avant-garde, and emoji have become ubiquitous in English despite originating in Yiddish, German, French, and Japanese, respectively.
Many words in other languages are imbued with cultural specificity, yet aspects of their meaning are universal, resonating with people all over the world by identifying some small but relatable part of the human experience. Translators can endlessly debate the meaning of words from one language to another, but in general, people don't think about how these words are translated. In most cases, there are good reasons for why the words and phrases were chosen.
Sunday Citizen consulted international dictionaries and cross-cultural websites to identify words in other languages related to wellness that don't directly translate to English.
This story originally appeared on Sunday Citizen and was produced and distributed in partnership with Stacker Studio.