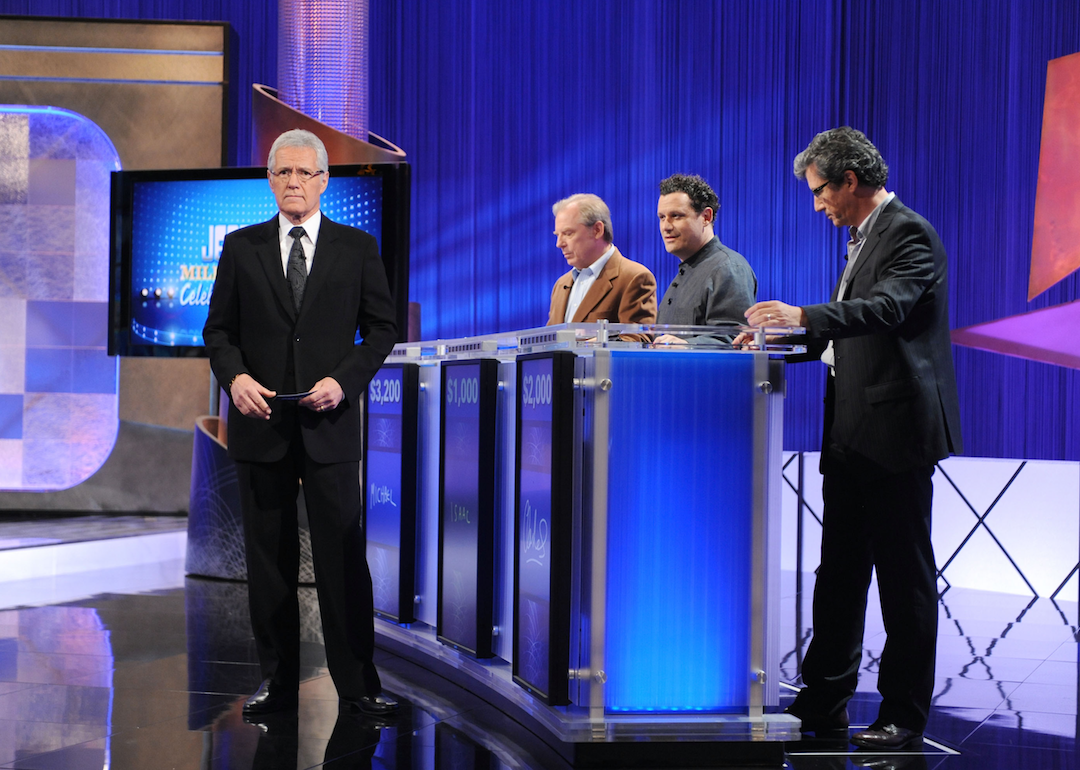 Can you solve these real 'Jeopardy!' clues about the oceans?
Amanda Edwards // Getty Images
Can you solve these real 'Jeopardy!' clues about the oceans?
"Jeopardy!" has been a staple of American entertainment for decades. First debuting in 1964, the show's current iteration has survived for more than 7,000 episodes since its 1984 rebirth. Fans enthusiastically follow along with host Alex Trebek, and some of them even shout answers at their televisions. And there have been plenty of answers during the show's historic run: J! Archive, a fan-compiled database, has documented over 300,000 clues (and counting). That's a deep reservoir of knowledge.
If there's one topic that comes close to filling all those episodes with clues, then it's the world's oceans. Earth's vast oceans are complex and sometimes not well understood, but they are hugely important to the world's ecosystems. Oceans cover more than 70% of Earth's surface. They drive weather patterns and house millions of species, ranging from microscopic protozoa to gargantuan blue whales. Although over 80% of the world's oceans remain unexplored, it's proven that oceans are delicate ecosystems sensitive to temperature fluctuations, pollution, overfishing, and other issues.
While the Earth's oceans are one continuous body of water, the five oceans all have unique ecosystems and climates. There are likely many oceanic species left to discover and myriad questions to answer, making the oceans a perfect "Jeopardy!" topic. From coral shallows to deep trenches, "Jeopardy!" enthusiasts and marine biology whizzes alike will enjoy this fascinating quiz about the world's oceans.
Stacker used the J! Archive to compile a list of questions about the oceans from 36 seasons of "Jeopardy!" Stacker's slideshow covers topics ranging from the formation of Earth's oceans billions of years ago to the present threats oceans are facing from climate change. Read on to learn about ancient reptiles, the gravitational pull of the moon, and much more.
You may also like: Can you solve these real 'Jeopardy!' clues about the Earth?