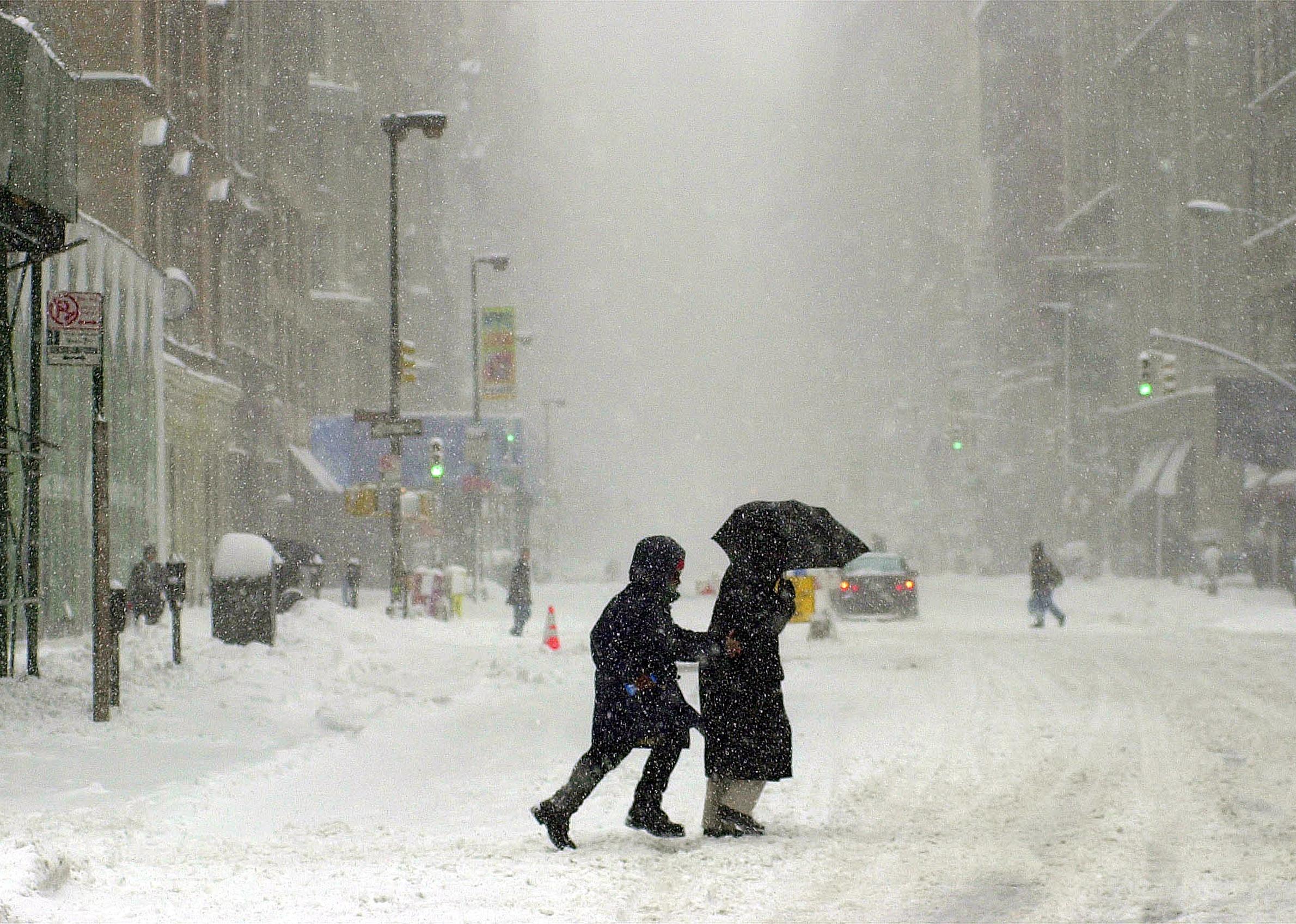 20 of the most destructive winter storms of the 21st century
Chris Hondros // Getty Images
20 of the most destructive winter storms of the 21st century
Catastrophic weather events can follow predictable meteorological models, but the difference between rain and snow can be razor-thin. When such events—especially winter storms—occur in remote areas, in states with traditionally warm temperatures, or spring up out of season, the results can be disastrous and expensive. States like Minnesota, Wisconsin, New York, and the Dakotas are accustomed to harsh cold weather conditions, but southern states like Louisiana and Texas tend to be wholly unprepared when ice, sleet, and snow strike.
One perhaps need look no further for evidence in this case than the fallout of the 2021 superstorm that knocked out power all across Texas. Even when storms are accurately predicted, only so much can be done to prepare for the impending weight of snow on roofs and power lines. Add high winds and low visibility, and snowstorms become full-blown blizzards, capable of shutting down major roads and collapsing buildings or power transmission towers.
To establish the most destructive winter storms of the 21st century, Stacker consulted the National Oceanic and Atmospheric Administration's Storm Events Database from 2000 up to April 2022 to rank storms according to the dollar value of property damage across the states affected. Winter storms may include multiple events across different National Weather Service zones. Damage estimates are summed from all events considered the same storm episode according to the NOAA.
While the NOAA's database is comprehensive, damage reports often come from local sources and may, therefore, be incomplete. Still, the following list contains harsh winter weather of every variety—ice storms, blizzards, frosts, freezes, heavy snow, sleet, and combinations thereof.
Read on to learn where and how winter storms have caused the most damage this century.
You may also like: How weather has shaped human history