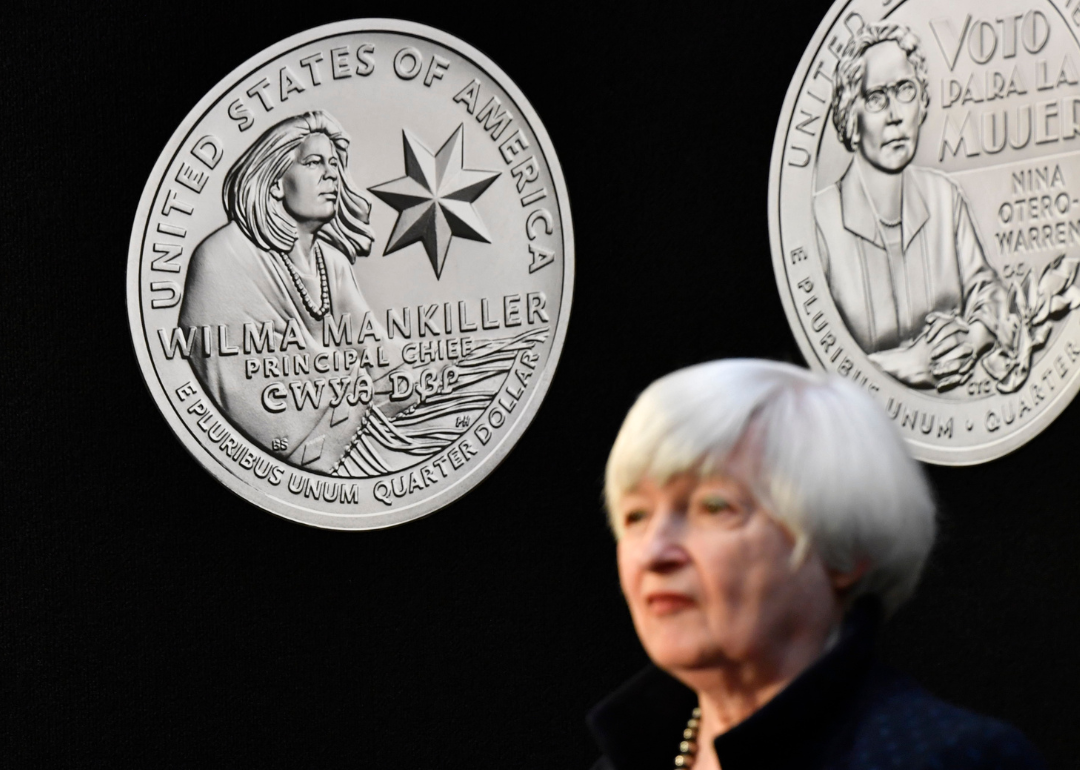 Women on quarters: Who they are and why it matters
Women on quarters: Who they are and why it matters
Modern U.S. currency is sadly lacking in diversity, and until recently, women and people of color were almost entirely absent. The nation's money has traditionally depicted a static set of Founding Fathers, presidents, national memorials, and government buildings. But as Smithsonian Institution curator Ellen Feingold pointed out in an op-ed for Politico, who shows up on our currency sends a message about which U.S. figures we respect and remember for their contributions.
Commemorating the ratification of the 19th Amendment giving women the right to vote, the United States Mint launched the American Women Quarters Program. The program celebrates the contributions made by women in the U.S. by putting them on quarters between 2022 through 2025. Listed below in order of issuance are the first 10 honorees: five from the first round of quarters in 2022 and five from the second round in 2023.
But who are those women on your quarters? Stacker explores the fascinating lives of the 10 remarkable women celebrated by the American Women Quarters Program halfway through its four-year run. While this is a welcome change, it's by no means a pioneering one. Many other countries have long had women figures on their currency, from Australia to Sweden to New Zealand. It's also worth recognizing that the Mint uses a binary understanding of sex and gender, which presently excludes nonbinary people from the program.
However, the women listed on quarters so far lived extraordinary, progressive lives worth learning more about now. From Maya Angelou to Maria Tallchief, meet the women on your quarters—and learn why they matter.
You may also like: Popular fads from the year you were born