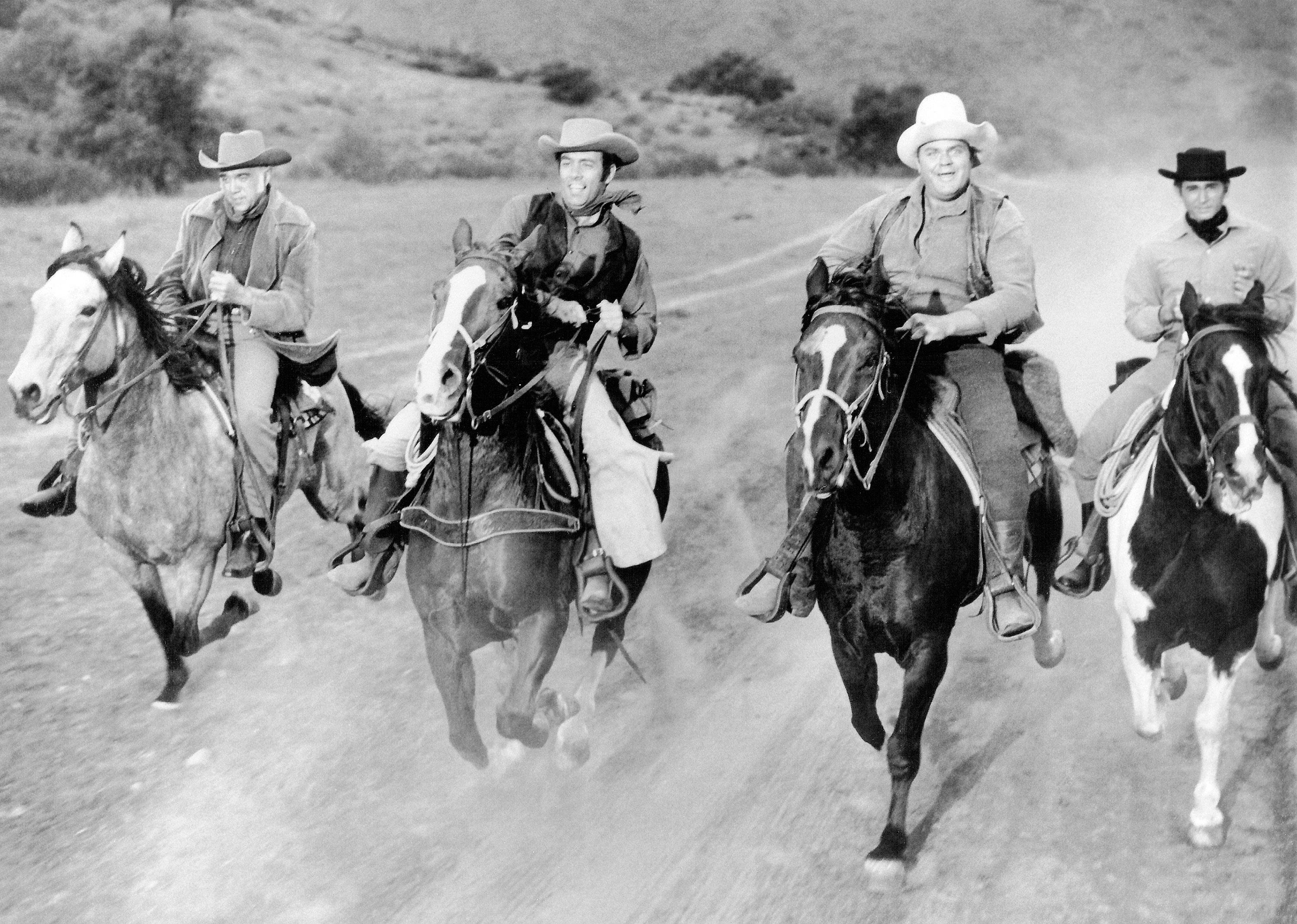 50 best Western TV shows of all time
Silver Screen Collection // Getty Images
50 best Western TV shows of all time
If there's a genre of television that is associated with being iconically American, the Western would be the top contender. Visions of saloon doors swinging open as a spur-spangled stranger stands in the frame. Tumbleweeds toss along the road behind him. The ominous sound of over-plucked guitar strings and the stressed-out neigh of restless horses act as the soundtrack in the background. Guns glisten and shine in the holster as they catch the eye of the audience. It's quintessential Americana, and it makes for good television.
Westerns, which typically take place in the latter half of the 19th century, focus on the fantasy of the Old West. Scenes harken to a time of outlaw renegades and vigilante justice—all while conveniently leaving out the genocide and colonization that took place to create the "Old West." The fantasy-based genre started around the 1930s and skyrocketed in popularity through the 1960s. From these films and TV shows were born icons of the Western, like John Wayne, Clint Eastwood, and Gary Cooper, among others.
Westerns were the most popular TV genre throughout the 1950s and 1960s, with classics like "Gunsmoke," "The Lone Ranger," and "Cheyenne." Westerns faded from the spotlight during most of the 1970s, '80s, and '90s, but the genre has been resurrected in recent history with newcomers like "Deadwood," "Longmire," and "Yellowstone."
Stacker compiled data from IMDb, as of July 2023, on all Western TV series and ranked them according to IMDb user scores, ties broken by votes. The series had to have at least 500 IMDb user votes to qualify. Whether you're a gunslinging Western aficionado or just cutting your teeth, there are plenty of television Westerns to choose from.