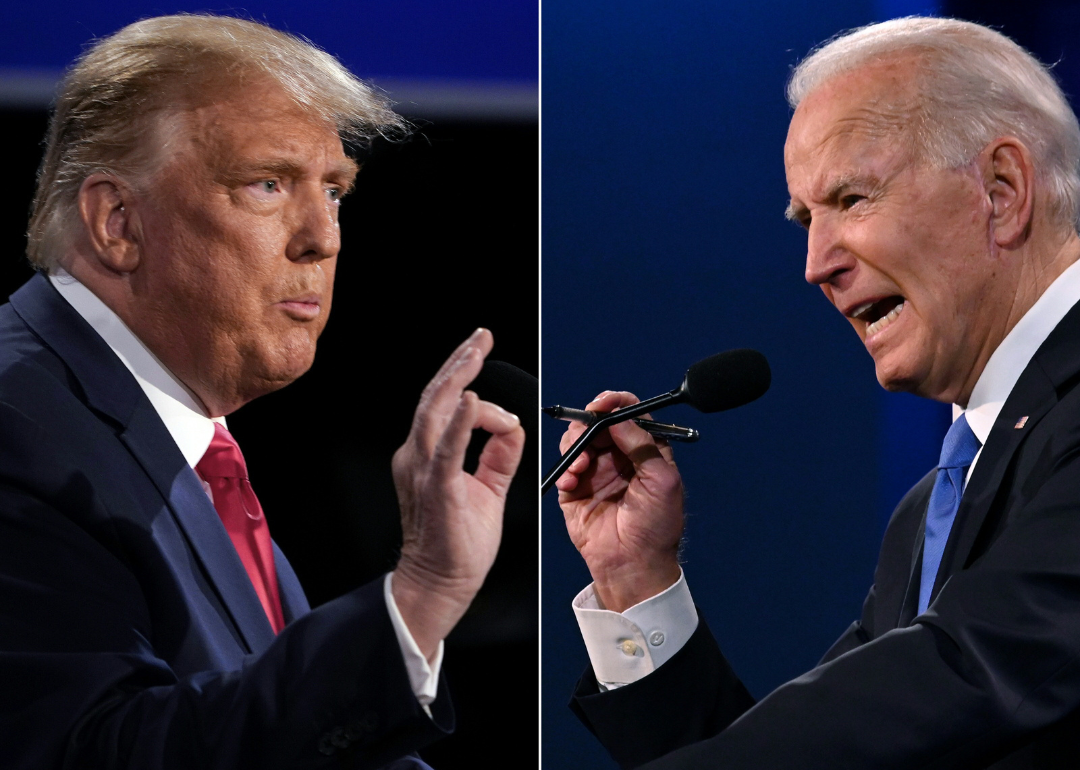 Stacker Connect
Elegance vs. extravagance: What do Biden and Trump's car collections say about these very different leaders?
BRENDAN SMIALOWSKI, JIM WATSON/AFP via Getty Images
Elegance vs. extravagance: What do Biden and Trump's car collections say about these very different leaders?
In recent American political theater, two prominent figures have left an indelible mark on American history – Donald Trump and Joe Biden. Beyond their political differences, these two leaders possess unique personalities and preferences—among them their taste in cars. Joe Biden's love for classic cars reflects a sense of timeless elegance and nostalgia, much like retro cars that have aged gracefully over the years. On the other hand, Donald Trump's affinity for flashy cars mirrors his life in the spotlight, akin to the flamboyance and attention-grabbing nature of certain high-performance vehicles.
What other insights can be gleaned from looking into these two world leaders' garages? Way.com breaks down the auto collections of Joe Biden and Donald Trump to see what each's taste in cars represents about their character.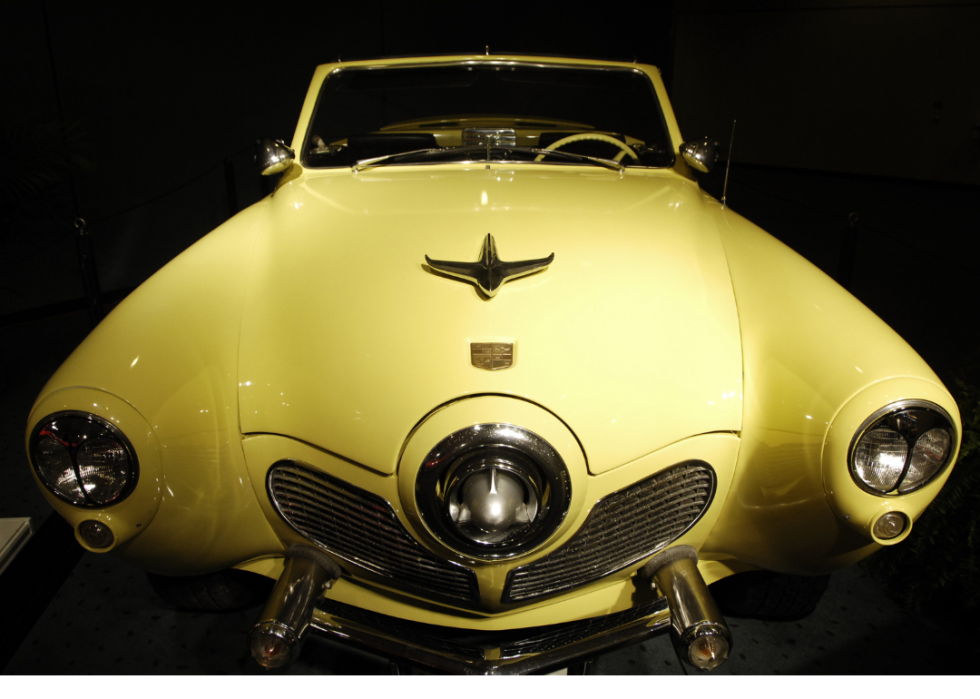 1 / 11
Tony Bock/Toronto Star via Getty Images
A trip through Joe Biden's world of cars
In 1942, when the walls of St. Mary's Hospital in Scranton, Pennsylvania echoed with cries of a baby Joe Biden, Plymouth unveiled not one, but two sizzling hotcake car series: the De Luxe and Special De Luxe models.
It turns out that the man who now holds the highest office in the land, in addition to his passion for politics, considers himself a "car guy," and his rides show it. It's easy to see why good old Joe likes older cars. After all, they were the stars of his childhood. Even though there aren't many of them, they are still important.
So let's start with his very first car—a 1951 Studebaker. We don't know if it's still around. In its prime, it was called the "Bullet-Nose car" because of how the grille was made. It was also a good buy for people after World War II.
2 / 11
1952 Plymouth Cranbrook Convertible
Joe Biden then got a 1952 Plymouth Cranbrook Convertible with a split windshield and a candy-apple red color. It showed just how much he liked drop-top boats.
It had a very traditional look and was very low for its time. For those curious about the engine's size under that big hood, the Cranbrook featured a 6-cylinder flathead engine capable of generating 97 horsepower. In the 1950s, it was a very good city cruiser and a harbinger of the much more muscular V6 engines of today.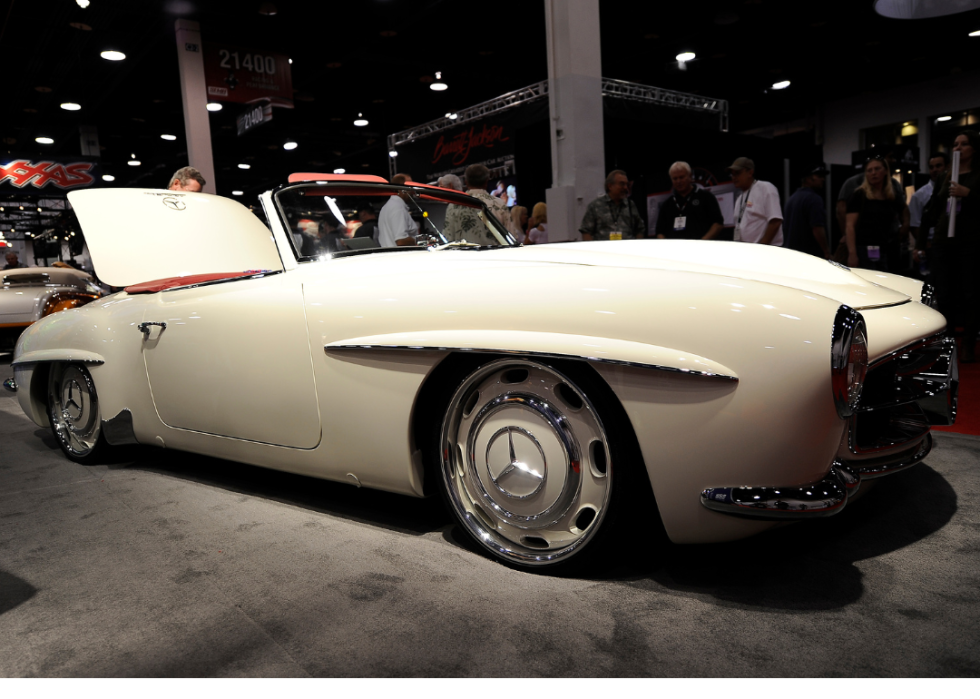 3 / 11
ROBYN BECK/AFP via Getty Images
Mercedes-Benz 190SL
The Mercedes-Benz 190SL comes next. It's hard to figure out which model year he had because they were made from 1955 to 1963, and each had big improvements. But it was part of Biden's collection and had a 104-horsepower 1.9 L straight-four SOHC engine.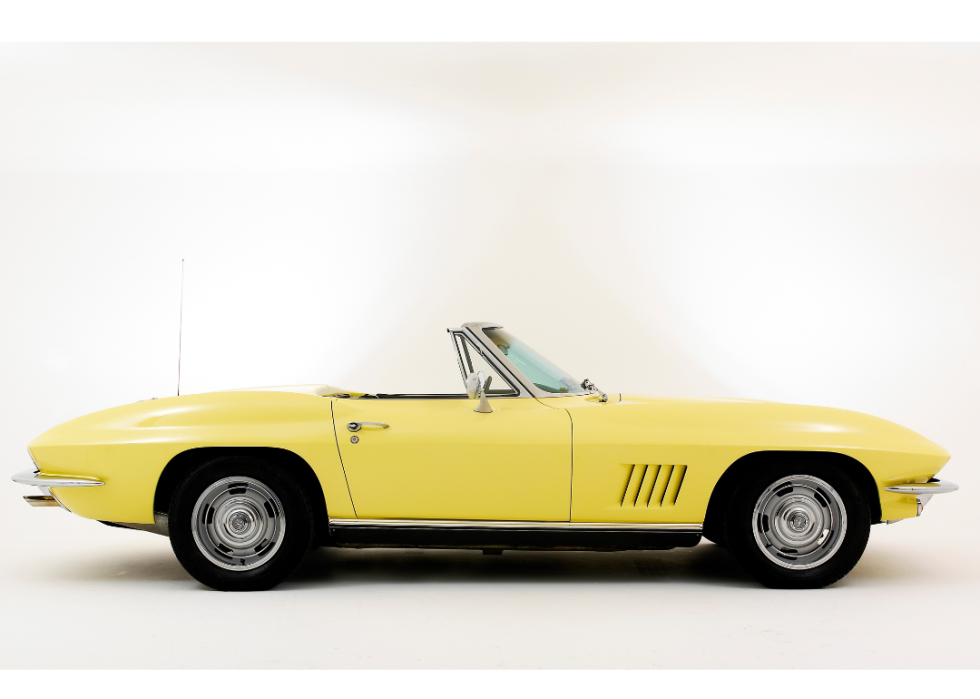 4 / 11
National Motor Museum/Heritage Images/Getty Images
1967 Chevrolet Corvette
The 1967 Chevrolet Corvette is the one he loves the most. It has a beautiful Goodwood-Green finish and is driven by a 327-cubic-inch V8 engine that can produce 350 horsepower. In August 1967, Joe Biden's father gave him the convertible as a wedding present. He still owns it, though it will have to stay in the garage, at least so long as he's in the White House. It's not only a beautiful old car with a powerful engine, but it's also a special and important part of Biden's life.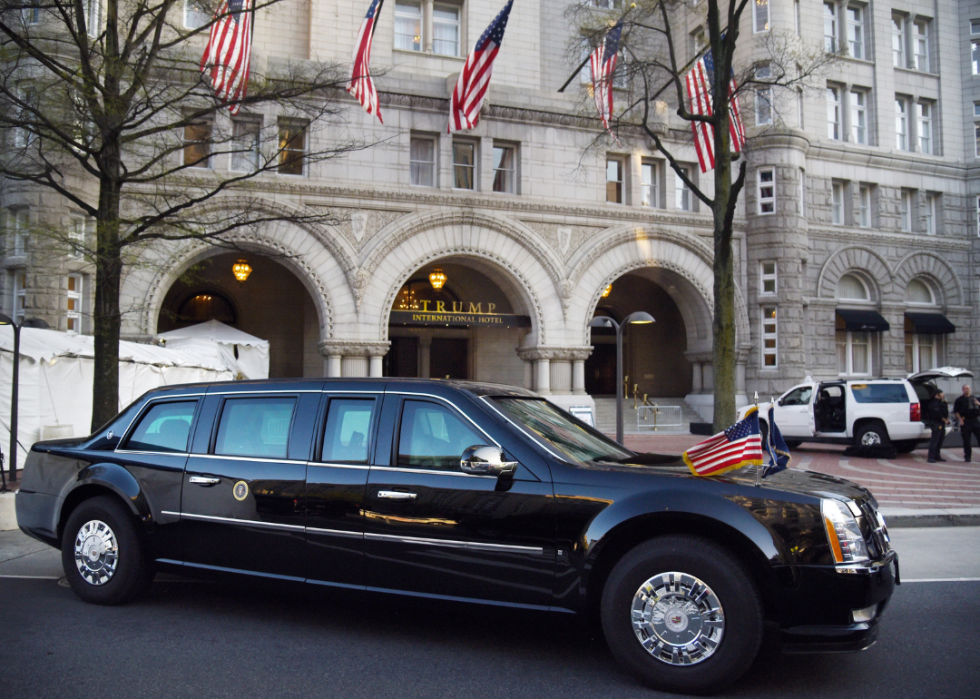 5 / 11
Olivier Douliery-Pool/Getty Images
The Beast
What is known along the halls of the White House as "The Beast" is the latest and most robust vehicle to transport Biden. This official state car—a Cadillac limousine—was manufactured for Donald Trump during his presidency. The windows are made of five layers of glass and polycarbonate, so bulletproof that a machine gun couldn't penetrate them at close range. The car also features military-grade armored tires that are 5 inches thick. Even if all four tires are flat, the car can still operate to get out of danger. Lastly, the doors and the limo's fule tank have been made to withstand a direct hit from an RPG.
Bonus: Joe Biden's brother owns a Cadillac CTS-V
The Cadillac CTS-V is not your average luxury sedan. It is a high-performance machine that combines luxurious comfort with exhilarating speed and power. Under the hood, this American-made masterpiece houses a supercharged 6.2-liter V8 engine capable of producing a whopping 556 horsepower. This translates into jaw-dropping acceleration and an impressive top speed, making it a favorite among car enthusiasts and those who appreciate the thrill of driving.
What do Joe Biden's cars say about him?
Joe Biden's passion for classic cars is emblematic of his personality. He cherishes cars reminiscent of a bygone era, much like his values rooted in traditional American ideals. Classic cars are often described as timeless pieces of art on wheels. This aligns with Joe Biden's desire for stability and continuity in his policies and approach to leadership. These retro cars are like a well-preserved piece of history, mirroring Biden's dedication to preserving the past while progressing into the future.
Did you know?
Biden's father ran car dealerships in Delaware for 34 years. Most of the time, he sold Chrysler cars but also ran Ford businesses for a short time. Biden's dad let him drive some of the cars in his shed, which is how his interest developed.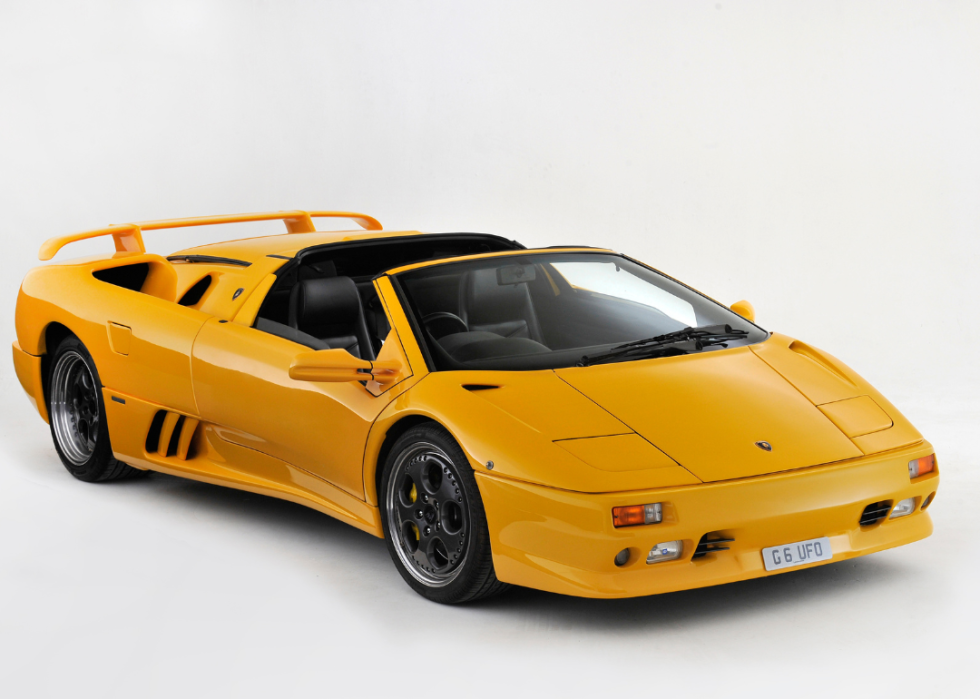 6 / 11
National Motor Museum/Heritage Images/Getty Images
Trump's tricked-out wheels
Unlike Joe Biden's preference for classic cars, Donald Trump gravitates toward flashy cars. These cars reflect his larger-than-life persona and love for the spotlight. 
It's no secret that former President Trump has a lot of money and expensive tastes, so if you thought he had a collection of cars to go with his fancy planes and big houses, you'd be right. Here are nine cars that Trump is said to have or have had in the past, starting with the 1997 Diablo VT Roadster 
Trump used to own a 1997 Lamborghini Diablo, which is Italy's most famous racecar. Trump sold the Diablo for $460,000 in 2017.
Since Trump gave it up, the Lambo has had a few different owners, but each one has done something special to honor Trump, like putting his name on a badge affixed to the outside. This has helped the car's value go up.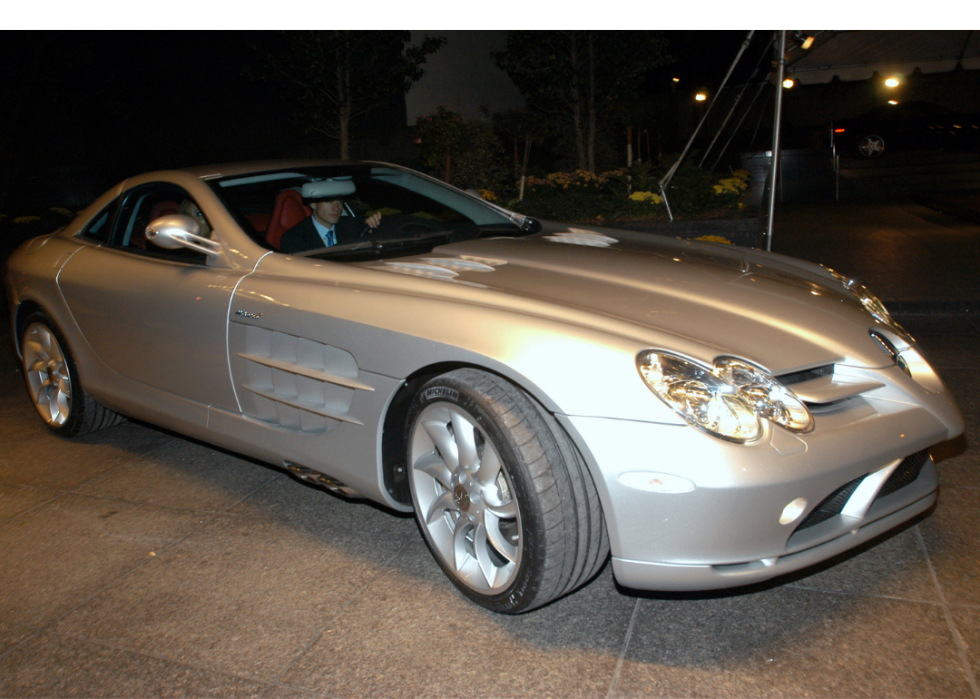 7 / 11
KMazur/WireImage via Getty Images
2003 Mercedes-Benz SLR McLaren
With The Donald's taste for what's lavish, it doesn't come as a surprise that he has a few expensive Mercedes-Benzes in his fleet. Trump loves being unique, so it makes sense that only 370 SLRs were brought to the U.S. in 2003. With the help of a supercharged 5.4-liter V8 with 617 horsepower, Trump can go from 0 to 60 miles per hour in only 3.4 seconds.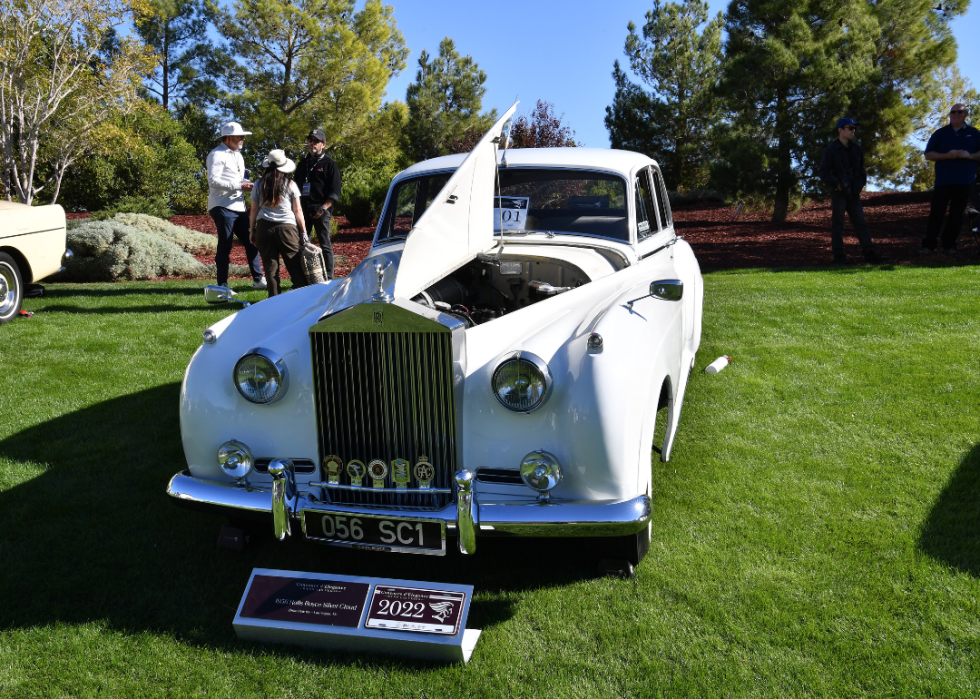 8 / 11
Denise Truscello/Getty Images for Wynn Las Vegas
1956 Rolls-Royce Silver Cloud
The 1956 Rolls-Royce Silver Cloud has been a symbol of wealth for decades and is a classic among rich people and newlyweds. Trump owns a classic Rolls-Royce Silver Cloud. Trump has said that he enjoys driving this car on special occasions.
The Silver Cloud has beautiful flowing lines, a big grill, and a sloping back. It floats down the street with the beauty and grace of the rich, powered by a 6.2-liter V8.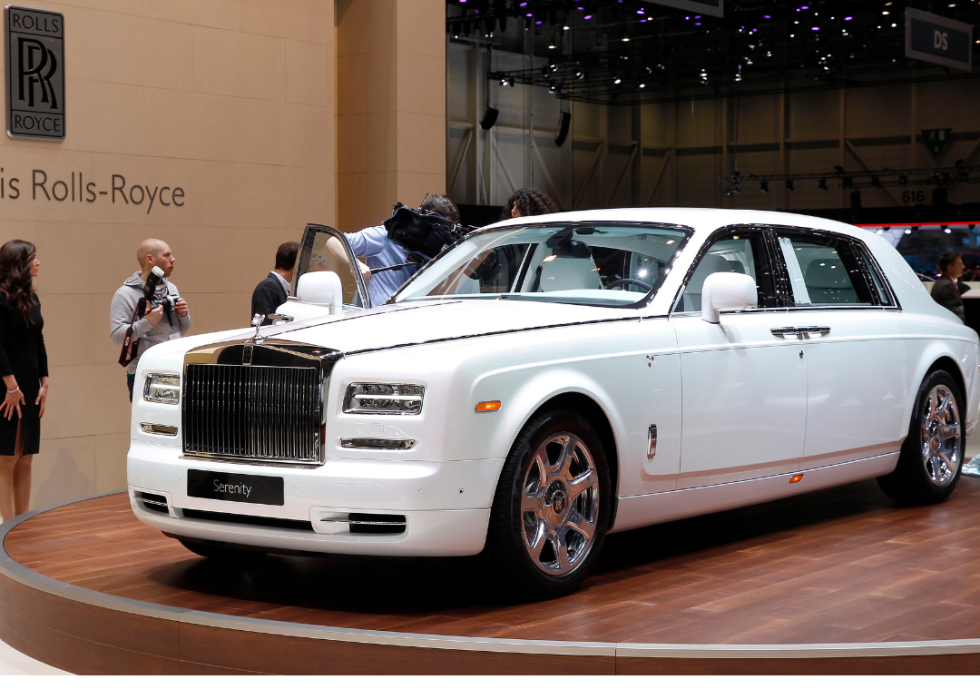 9 / 11
2015 Rolls Royce Phantom
There isn't much needed to explain why former president Trump is said to own a Phantom. It's awesome. The Rolls Royce Phantom is a favorite of the rich and famous in Hollywood.
It costs around $300,000 before any Trumpifications (yes, that's a real word), such as adding gold trim. Additionally, it has a 6.6-liter V12 engine that can produce 563 horsepower.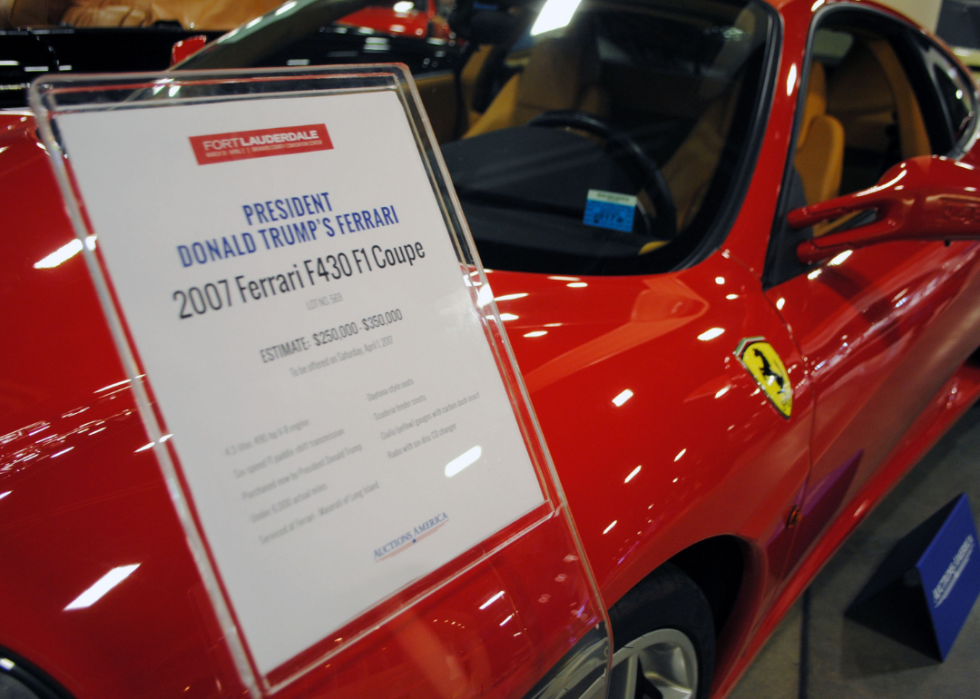 10 / 11
LEILA MACOR/AFP via Getty Images
2007 Ferrari F430 Coupe
The F430 F1 Coupe is another high-performance supercar owned by Donald Trump. This car is known for its powerful engine and ability to accelerate from 0 to 60 mph in just 3.6 seconds.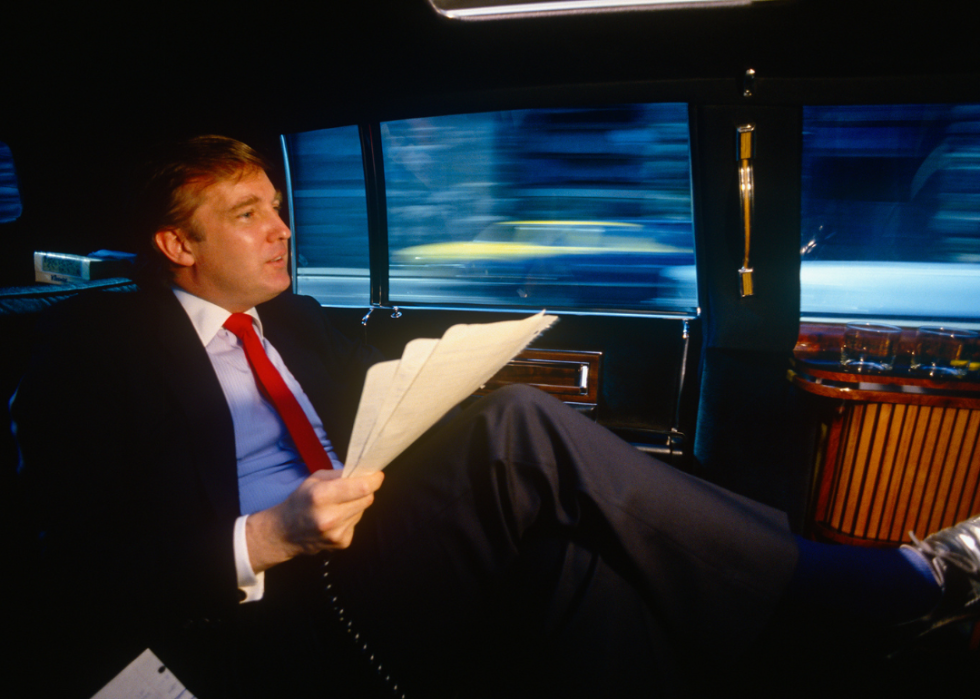 11 / 11
The "Trump" Limo
No, we're not referring here to The Beast, though that is a Cadillac limo made during Trump's term in office. This was a private vehicle that resulted from a unique custom-design partnership with the manufacturer. Donald Trump has a lot of expensive cars, but this special Cadillac limousine made exclusively for him is the most "Trump," in terms of its detailing and lavishness. The inside of the vehicle was made to fit Trump's tastes and needs. Bearing "Trump" nameplates on its exterior and trimmed in gold, which is Trump's "signature" color, the limo also features CCTV, a VCR, and a paper shredder within.
What do Donald Trump's cars say about him?
Unlike Joe Biden's preference for classic cars, Donald Trump gravitates towards flashy cars. Much like his cameos in movies and appearances on WWE, flashy cars are designed to turn heads and demand attention. Trump's affinity for these vehicles symbolizes his penchant for extravagance and a desire to be in the limelight, no matter the circumstance.
Did you know?
Once you become president or vice president, you can never drive alone on an open road again. Every president retains a Secret Service detail for the rest of their lives, unless they voluntarily refuse it.
Bottom line
Donald Trump and Joe Biden may be at opposing ends of the political spectrum, but one thing they have in common is a penchant for sweet rides. Their contrasting tastes in cars do, however, offer a metaphorical insight into their distinct personalities. Joe Biden's love for classic cars reflects his traditional and timeless approach to leadership. In contrast, Donald Trump's preference for flashy cars mirrors his larger-than-life and attention-seeking persona. In politics, as in cars, diversity in preferences adds depth to the tapestry of human personalities and choices.
This story was produced by Way.com and reviewed and distributed by Stacker Media.