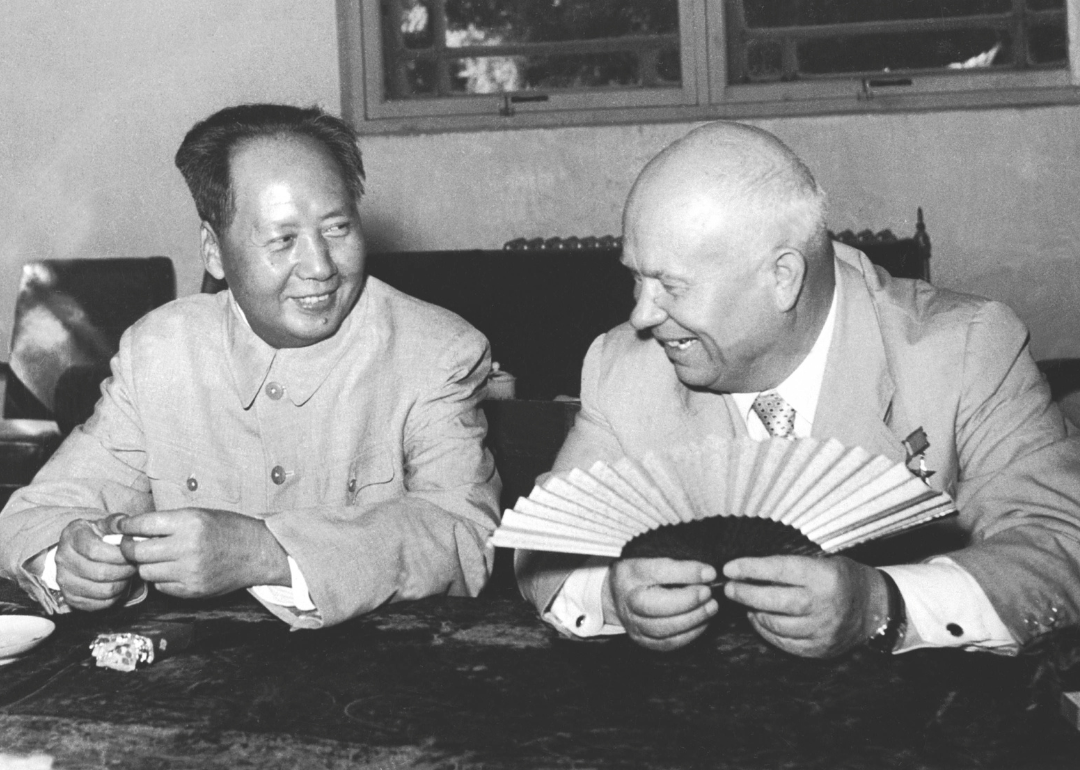 Russia and China in the last 100 years: The love-hate relationship between the world's largest communist powers
Keystone-France/Gamma-Rapho via Getty Images
Russia and China in the last 100 years: The love-hate relationship between the world's largest communist powers
The relationship between Russia and China is a decadeslong story of push and pull between the world's largest Communist superpowers. It started as a younger brother-elder brother relationship, with China looking to Russia for guidance and support in the mid-20th century as the Chinese Communist Party took hold and began mapping out its rise. This relationship began to shift in balance following the dissolution of the Soviet bloc and has continued to vacillate in either country's favor ever since.
Ideological differences, notably regarding interactions with Western countries and other key pillars of communism, left both countries in cold contact for several stretches of time. Border disputes have led to violence. Ultimately, collaboration on gas and oil trade and the development of the Belt and Road Initiative—a widespread and complex infrastructure initiative aimed at connecting East Asia with Europe—have kept the two countries in a public-facing partnership.
Several recent events, however, have left the future of Sino-Russian relations in question.
On the one hand, the two nations renewed the Sino-Russian Treaty of Friendship in June 2021, and even more recently issued a joint statement on strengthening international relations, following Russian President Vladimir Putin's visit to China in February 2022.
On the other hand, China has been reluctant to publicly support Russia's invasion of Ukraine. Short of formally denouncing the unprovoked invasion, China has seemingly made clear that its silence on the matter is contingent on there being no nuclear escalation; the country has also refused to recognize the recent annexation of four Ukrainian territories by Russia.
Understanding the evolution of these two nations' relationship is a key factor in examining both the impact of communism on the world stage and the U.S. and other allied nations' position regarding the ongoing war in Ukraine. Stacker investigated the relationship between Russia and China during the last century, using a variety of historical, news, and other sources. By looking back at the ebb and flow of Sino-Russian relations, it may be possible to understand better where both nations are headed in the coming years.
You may also like: Nobel Prize history from the year you were born