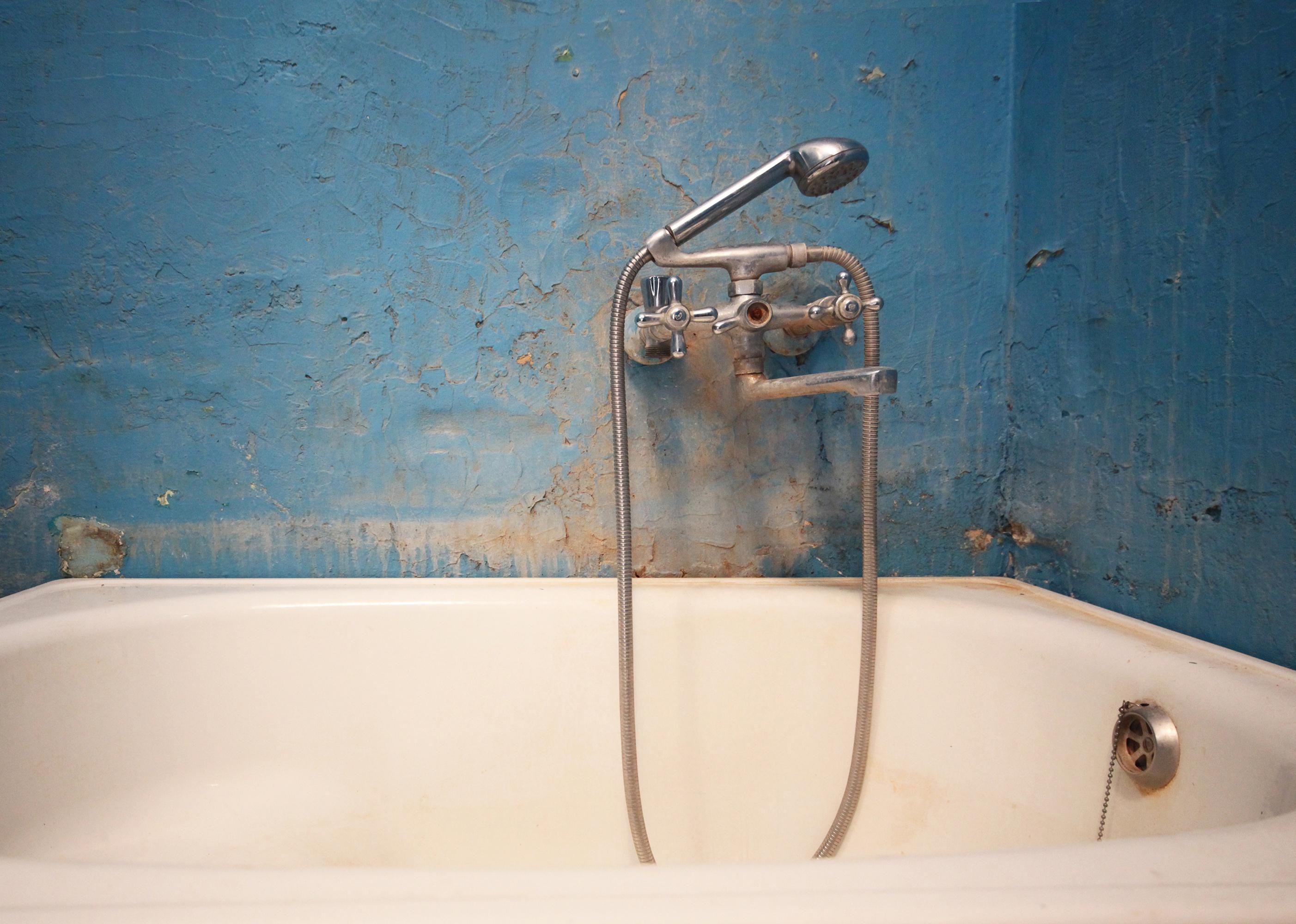 Metros with the most people without basic plumbing service, including piped drinking water and a toilet
Rudchenko Liliia // Shutterstock
Metros with the most people without basic plumbing service, including piped drinking water and a toilet
More than 2 million people in the United States live in homes without running water or basic plumbing.
From New York City to the Navajo Nation, people across the country are facing climate-driven water scarcity, exorbitant utility bills, aging or incomplete infrastructure, community disinvestment, and political inertia, all of which limit or completely cut off access to essential water resources.
America's water gap exacts a significant price on the well-being of individuals and the overall economy. More than $8.5 billion is lost annually as a result of time spent collecting water, high health care bills related to injuries, waterborne illness, and mental health challenges associated with water insecurity, according to a June 2022 report from nonprofit DigDeep.
The water gap persists in all 50 states, from urban to remote communities, but it is not socially or geographically random. Water insecurity is associated with other socioeconomic disparities and disproportionately impacts communities of color. According to DigDeep, Indigenous households are 19 times more likely than white households to live without plumbing. Black and Latino households are twice as likely.
While rural homes are the most likely to lack running water, the majority of Americans residing in unplumbed homes live in cities. Plumbing poverty in urban areas is getting worse. Researchers found the average tenant in San Francisco living without piped water spent 44% of their income on rent in 2017. Water connection fees in San Francisco can cost several thousands of dollars—a financial burden low-income renters cannot afford, and negligent landlords may not want to pay.
While urban residents considered "plumbing poor" are hidden in plain sight, rural residents impacted most severely by the water gap are almost entirely hidden from the nation's collective consciousness. In colonias along Texas' southwestern border with Mexico, tens of thousands of people live without access to running water or sewer service. Any water they can access is believed to be unsafe, contaminated with arsenic, E. coli, and other harmful toxins.
Over the last 40 years, federal water infrastructure funding has fallen from 63% to roughly 9% leaving communities without the financial resources to upgrade and expand water and sewage systems. However, the White House says the recent infusion of money via President Joe Biden's Infrastructure Investment and Job Act will speed up progress in prioritized underserved communities.

Passed in November 2021, the law allocates roughly $50 billion for programs designed to improve state and local drinking water and wastewater treatment infrastructure. The Environmental Protection Agency also distributed $154 million to tribal territories and Native Alaskan villages. The average per-state funding for all 50 states was $138.7 million.
Even for the millions of Americans with access to basic plumbing and running water, utility bills are unaffordable. A 2018 analysis by the Guardian found that across a sampling of 12 major U.S. cities, water and sewage bills had increased by an average of 80% in just eight years, with low-income households bearing the greatest burden.
In 11 out of the 12 cities included in the study, ​​100% of people with incomes below 50% of the federal poverty threshold could not afford their water bills. According to the study, water bills exceeding 4% of household income are considered, for this analysis, unaffordable. This problem is not isolated just to the lowest-income households. Over the next eight years, average Americans neglected by federal funding are likely to feel the pressure of high-cost utilities in cities with low-quality water and wasteful infrastructure.
Stacker determined the 10 metro areas in the U.S. most lacking in complete plumbing facilities based on the percentage of people in each metro without this basic access. The data is sourced from the 2020 five-year American Community Survey U.S. Census Bureau. The census question asks whether a housing unit has hot and cold running water, a bathtub or shower, as well as other questions about kitchen appliances. Puerto Rico was excluded from these results.
At a county-by-county level, the reasons why people lack access to basic plumbing are not closely or consistently tracked. Where we could find specifics, we have listed those here. Where we could not, we've provided contextual information about the state of that metro area's water and sewage infrastructure.