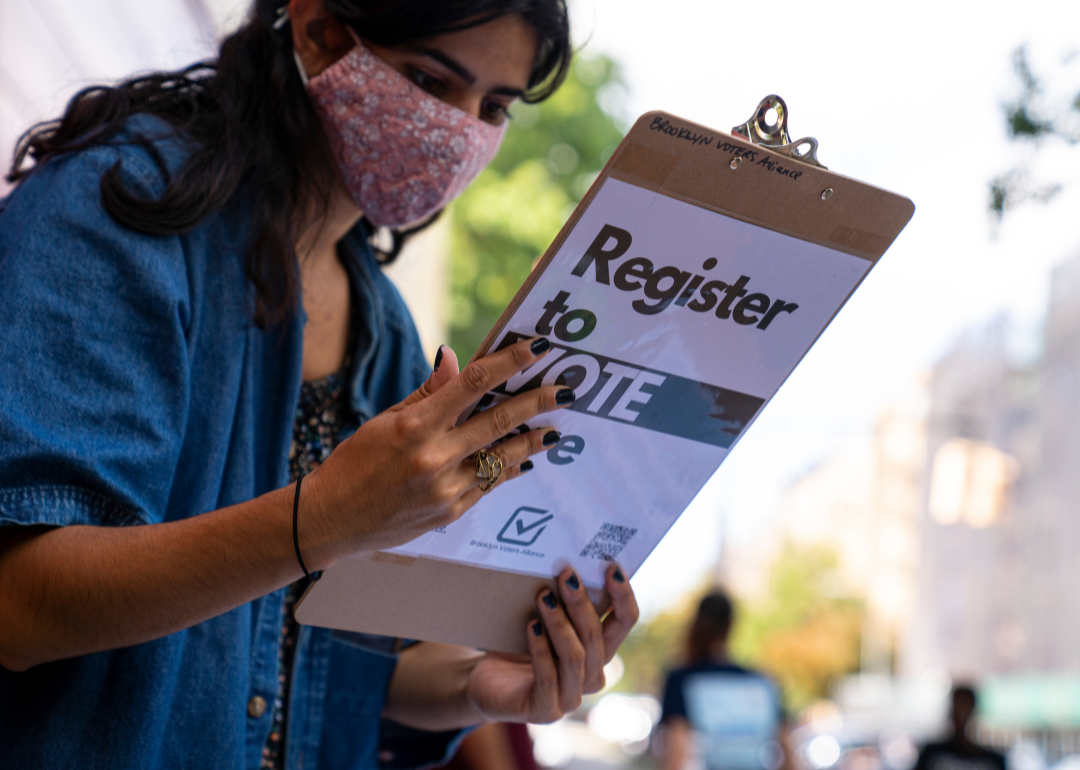 Rates of women voter registrations are surging—particularly where reproductive rights are threatened
Robert Nickelsberg // Getty Images
Rates of women voter registrations are surging—particularly where reproductive rights are threatened
The Supreme Court's reversal of Roe v. Wade in June confirmed what many Americans already knew—that the highly polarizing issue of abortion would continue to divide people personally and politically. But the decision also had a less predictable outcome: Women have been registering to vote at very high rates in several conservative states where abortion access is either limited or practically nonexistent.
Across several states, the gender gap between men and women registering to vote ranged from 5% to 40% and was most pronounced in states where reproductive rights were most on the line. Meanwhile, states with more protections in place for abortion saw little to no uptick in women's voter registrations.
While it's too soon to say what impact this mobilization will have on midterm election results, some primary results may offer a glimpse of what's to come. In Kansas, a proposed constitutional amendment to end the right to an abortion failed after voters decisively shot it down. And in New York, Democrat Pat Ryan won a congressional seat in a highly contested swing district after running a campaign centered on protecting abortion rights.
Stacker analyzed data from TargetSmart, a progressive data firm, to see how women's voter registrations have changed since the Dobbs decision, which reversed decades of legal precedent protecting abortion. State rankings for legislation affecting abortion access are from the Guttmacher Institute.
Voters' gender data is only collected using the labels 'men' and 'women,' meaning that it does not fully capture the extent to which people with nonbinary gender identities registered to vote. Similarly, abortion and reproductive rights impact more people than those who identify as women. For this article, "women" refers to people who marked that option on voter registration materials or whose state ID indicated that option.