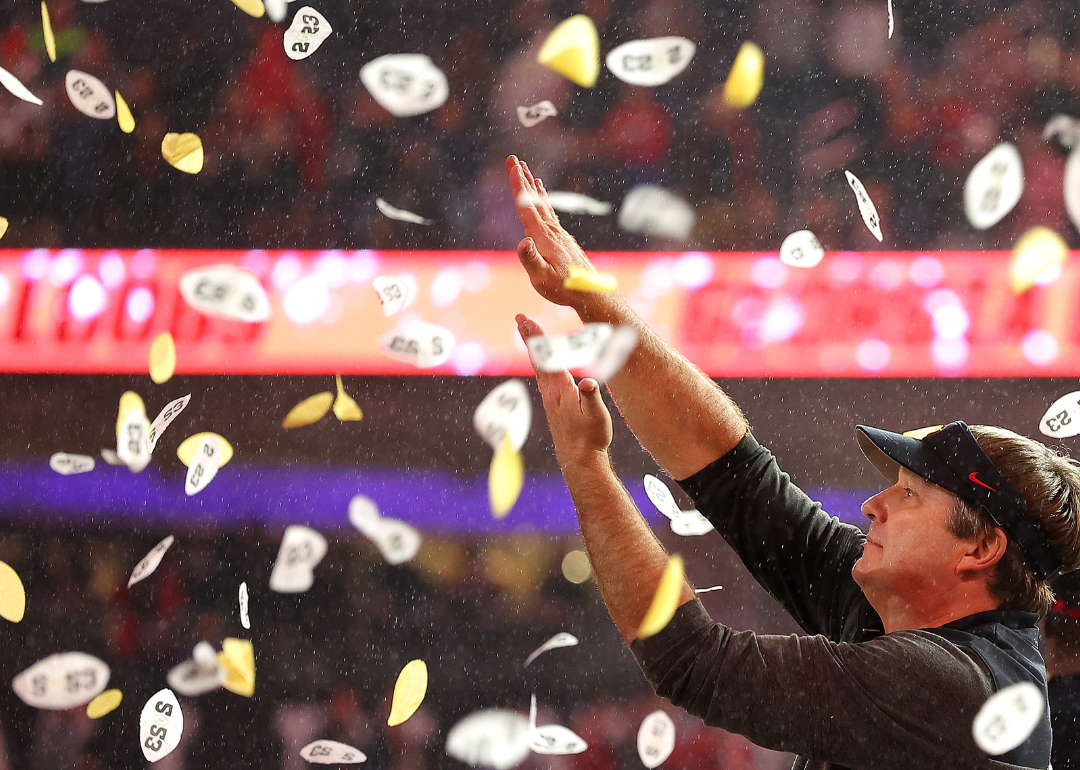 Stacker Connect
College coaches' million-dollar buyouts: Revealing the unparalleled power shift in sports' lucrative realm
Kevin C. Cox / Getty Images
College coaches' million-dollar buyouts: Revealing the unparalleled power shift in sports' lucrative realm
Roughly half of all U.S. employers utilize non-competes in their contracts, according to a report from the Economic Policy Institute in 2019. These companies want to exert a level of control over their employees, preventing them from "sharing confidential information or trade secrets." But another major benefit for companies is that non-competes limit employee bargaining power and suppress wages. The New York Times estimated that non-competes "suppress American workers' income by roughly 3 percent to 4 percent, or $250 billion to $296 billion." 
It's rare for talent to turn the tables on employers, but in college football and college sports in general, that is precisely what has happened for coaches. OLBG explores how lucrative buyout agreements have granted coaches near-uncancellable contracts and reshaped the landscape of college sports. In the past twenty years, more and more men's college basketball and college football coaches have successfully negotiated multimillion-dollar buyouts in their contracts. Notre Dame's Charlie Weis was paid "to go away," after an unsuccessful tenure in South Bend, Indiana, 15 years ago. He was paid just shy of $19 million between 2009, when he was fired, and 2017. While his buyout made waves in 2009, it's considered buy-out pocket change for universities in 2023. 
So which coaches are virtually "unfireable" today due to their buy-out clauses? Let's look at what coaches would make if they were fired today. 
Two quick notes: This assumes no one on our list is fired for cause. That could get a college or university off the hook, monetarily speaking. And the second note is that this list comprises coaches from public universities only. Their contracts are publicly available, while private institutions are under no obligation to share contractual information. USC's Lincoln Riley may well have a buyout of over $90 million based on his current compensation that has been made public, but we do not have access to his buyout stipulation.