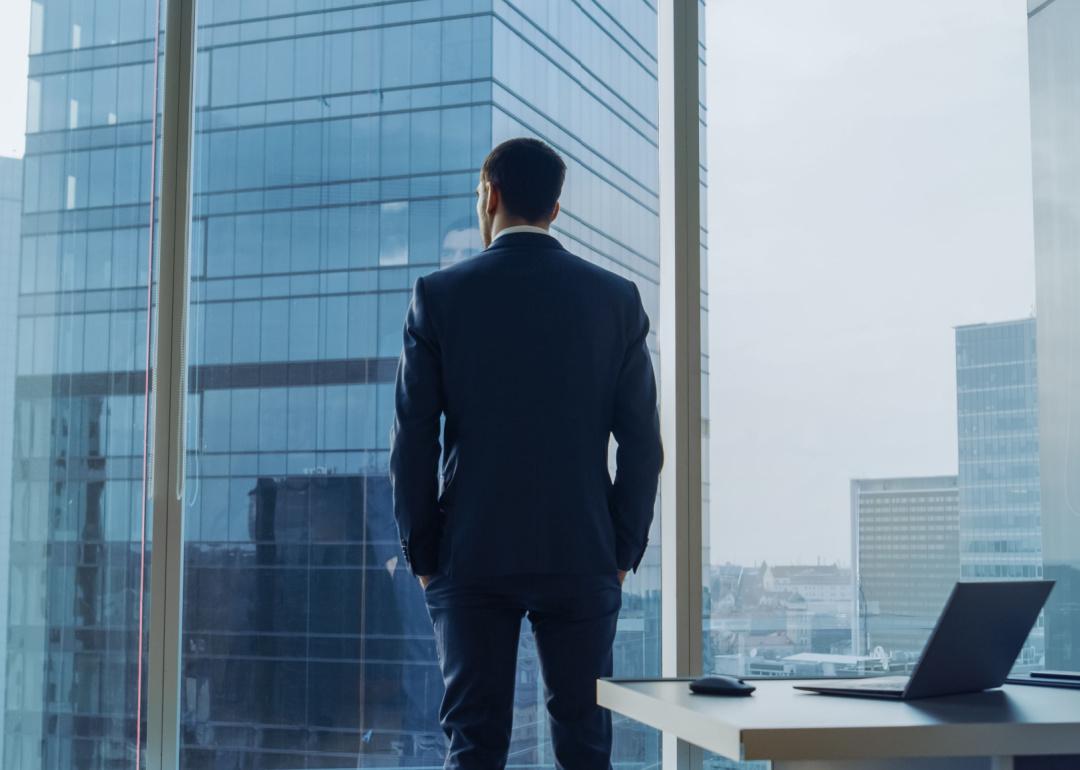 100 highest-paying jobs in America
Gorodenkoff // Shutterstock
100 highest-paying jobs in America
The COVID-19 pandemic radically altered the U.S. economy, with unemployment peaking at 14.7% in April 2020, according to the U.S. Bureau of Labor Statistics (BLS). While jobs have been gained every month since, lowering the unemployment rate to 8.4% in August 2020, millions of out-of-work Americans are still searching for jobs.
Before COVID-19 gutted the economy, the United States' economic landscape was rapidly changing, with health care, computer systems design, and scientific industries leading a push for more employment. On the flip side, industries like wired telecommunications, postal service, and textile production are showing a rapid decline. With the development of newer and more advanced technologies every day, the job landscape is shifting and so are the pay demands and prerequisite skills. There is a strong correlation between advanced education and a higher salary—workers with higher education levels have higher wages and lower unemployment rates. Of course, it should be noted that obstacles remain for universal access to quality higher education.
Using 2019 data (last updated March 31, 2020) from the BLS, Stacker ranked the 100 highest-paying jobs in America. These jobs are ranked according to mean annual wage, with the mean hourly wage used as a tiebreaker. The BLS notes that hourly wages are not included for some positions since some occupations rarely work year-round or full time, or they have a mean hourly wage of over $100. Additionally, any jobs that listed "all other" in the occupation name were excluded from the list, as these are groupings of jobs, and the data may not accurately reflect every job in that grouping.
Engineers in a variety of fields make several appearances on the list, as do educators, particularly those working in postsecondary settings. As expected, different medical professionals post a strong showing, along with managers. There are surprises, though; for example, would you have guessed that an art director earns, on average, more than a financial analyst?
Stacker breaks down the 100 highest-paying jobs in America and explains what each job entails, what prerequisite skills are required to perform the job, and how one can get a start in each. Click through to find out which professions offer the best-paying positions.
You may also like: Best states to start a business