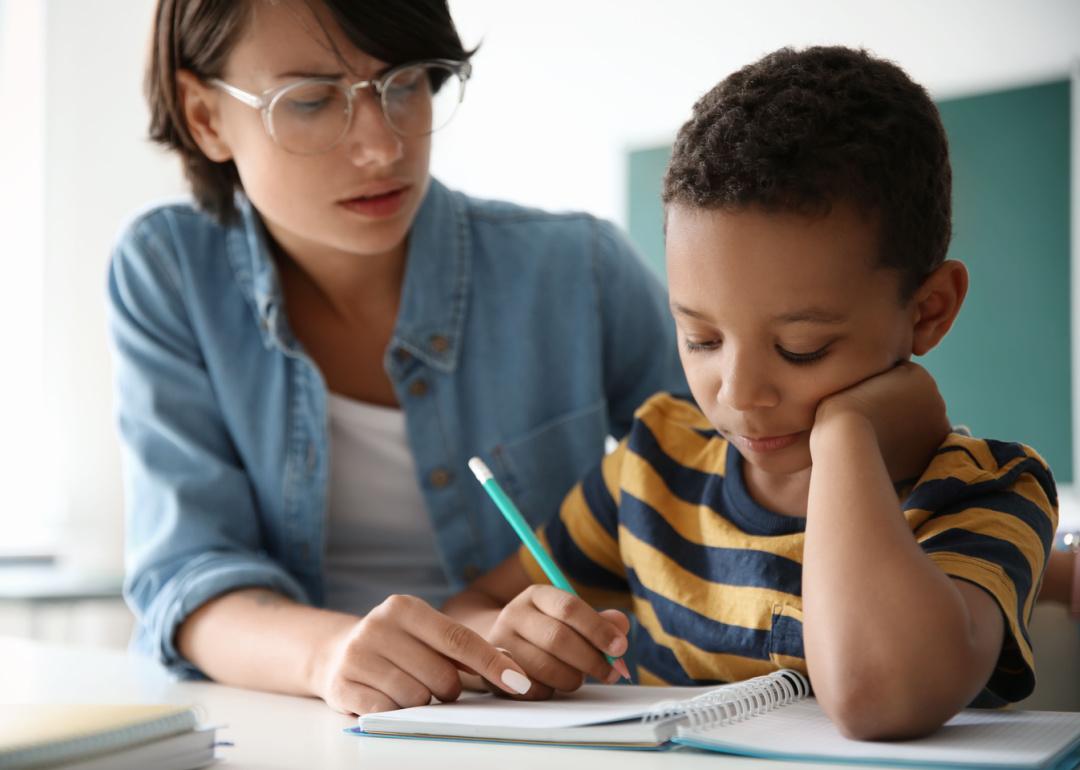 Stacker Studio
Exploring racial and ethnic disparities in learning disability diagnosis among students
New Africa // Shutterstock
Exploring racial and ethnic disparities in learning disability diagnosis among students
No two children with learning disabilities are the same. They'll have different family situations, academic needs, and backgrounds. In public schools, however, children with learning disabilities need an educational or medical diagnosis to get in-school support.
Between 2021 and 2022, 7.3 million American students between the ages of 3 and 21 received special education and related services for disabilities recognized under the Individuals with Disabilities Education Act. This number is equivalent to 15% of all U.S. public school students.
The most common group of students receiving special education services were those experiencing "specific learning disabilities," according to the National Center for Education Statistics, comprising approximately 1 in 3 pupils receiving special education services during that time.
Specific learning disabilities are neurodevelopmental disorders that interfere with a person's reading, writing, listening, mathematical, and reasoning faculties, according to the American Psychiatric Association and the Colorado Department of Education.
According to the Centers for Disease Control and Prevention, common specific neurodevelopmental disorders include:
- Dyslexia, characterized by reading difficulties;
- Dyscalculia, characterized by problems in mathematical reasoning;
- Dysgraphia, characterized by writing and spelling difficulties; and,
- Attention deficit hyperactivity disorder, characterized by frequent inattentiveness, hyperactivity, and impulsive behavior.
Symptoms of these disabilities can co-occur in the same person, and past research points to stark racial disparities among those diagnosed with such learning disabilities, including ADHD.
Data from the CDC between 2016 and 2018 showed that non-Hispanic Black children were more likely to be diagnosed with learning disabilities than their white and Hispanic counterparts. Non-Hispanic white children also demonstrated a greater likelihood of being diagnosed with learning disabilities than their Hispanic counterparts. Black students are then more likely to face disciplinary removal from class rather than treatment for behavior resulting from learning disorders.
Because proper diagnosis across demographics is the first step for students to get the supports and services they need in school to be most successful, Marker Learning examined racial and ethnic differences in students with learning disabilities using data from the Centers for Disease Control and Prevention.
This story originally appeared on Marker Learning and was produced and distributed in partnership with Stacker Studio.