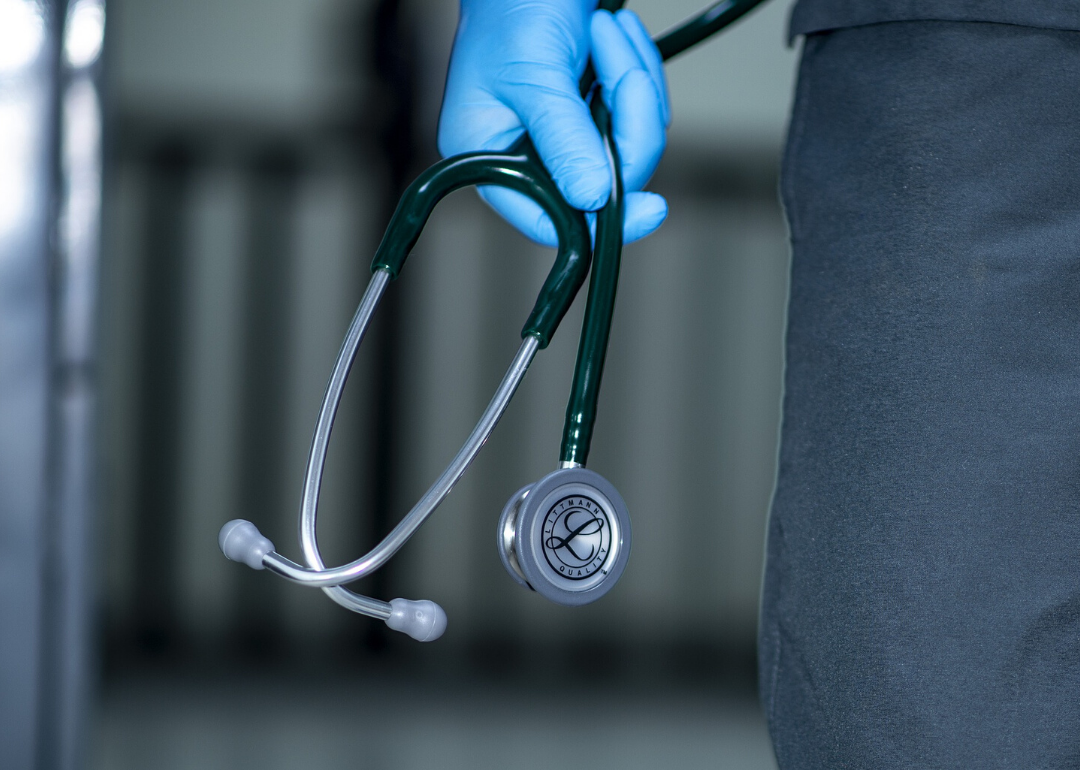 How COVID-19 projections compare to leading causes of death in America
How COVID-19 projections compare to leading causes of death in America
Until the unforeseeable novel coronavirus (COVID-19) outbreak, deaths from infectious diseases had been on a decline in the U.S thanks to achievements like increased sanitation, vaccinations, and campaign programs. We haven't seen an episode of horrifying disease-related death rates since HIV (first recognized in 1981) or the 1918 influenza pandemic that killed 500,000 Americans in less than one year.
In April 2020, COVID-19 became the leading cause of death. To date, this respiratory disease has already caused more deaths in the U.S. per year than all but the top seven leading causes of death; by August, it's projected that COVID-19 will cause more deaths than every leading cause of death (except heart disease) in a full year.
To determine the leading causes of death in America, Stacker consulted the Center for Disease Control and Prevention's WONDER System database on Underlying Causes of Death. The top 50 causes of death from 1999 to 2018 are ranked here according to their rate per 100,000 people. To compare the annual deaths due to these causes to the deaths from COVID-19, Stacker consulted two additional sources. First, we compared annual deaths of every major cause to COVID-19 deaths as of May 18, via the COVID Tracking Project. Second, we compared annual deaths of every major cause to the projected deaths that COVID-19 is likely to cause by Aug. 4, via modeling by data scientist Youyang Gu.
Youyang Gu's estimates are widely cited by researchers and journalists, including by the CDC, as analysis that takes into account epidemiological factors and state-by-state reopenings. According to these sources, COVID-19 has caused 84,640 total deaths as of May 18 and will have caused 195,077 total deaths by Aug. 4. It is important to note that these figures do not reflect a full year of COVID-19; modeling data beyond August are not yet available. Additionally, because of insufficient and unavailable COVID-19 testing and America's encumbered medical system, the number of deaths quoted in this article are likely less than the true death toll.
Related: Biggest population groups vulnerable to COVID-19 in every state