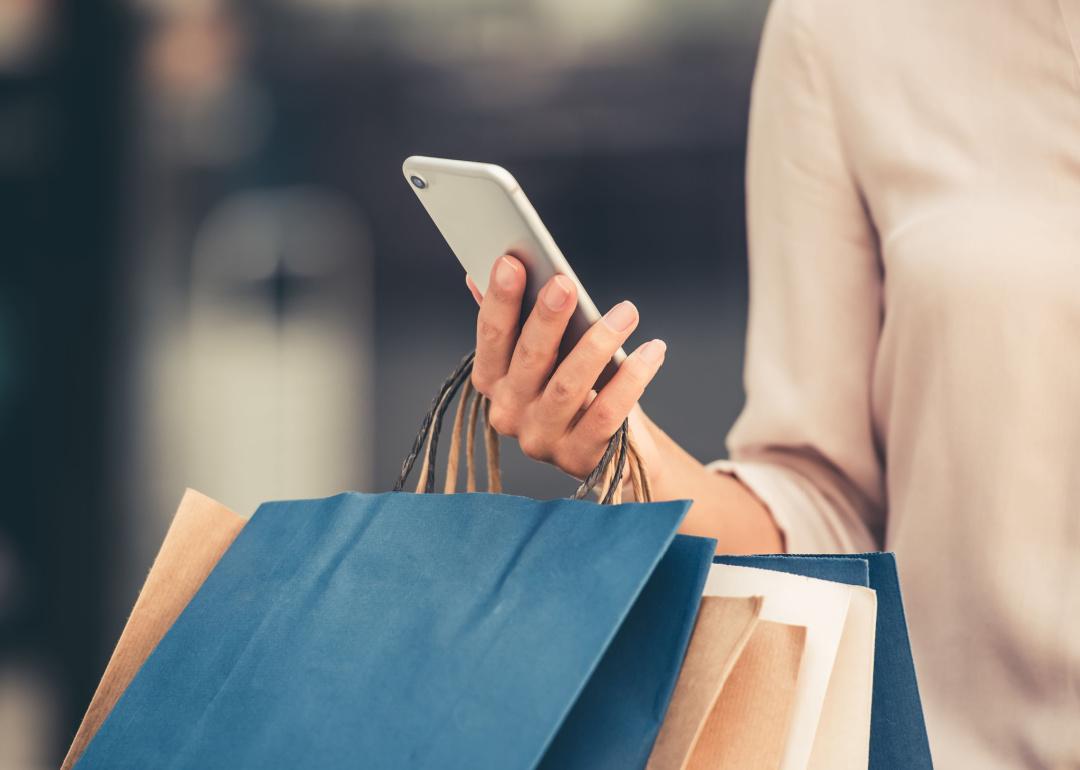 Stacker Studio
Two-thirds of consumers won't buy from a company with misaligned values—and other customer behavior trends
VGstockstudio // Shutterstock
Two-thirds of consumers won't buy from a company with misaligned values—and other customer behavior trends
The COVID-19 pandemic changed our shopping habits, shifting the ways consumers interact and engage with brands. Apparel, personal care products, and books saw the most dramatic fluctuations in spending among American consumers. As the pandemic recedes, many of these trends are here to stay, and companies are grappling with how best to upgrade and optimize their customer experiences.
To better understand changing customer behavior, Ruby compiled a list of seven customer trends gaining traction as businesses emerge from the pandemic to better understand changing customer behavior. Customer trends were compiled from various sources, including Forbes, Salesforce's State of the Connected Customer report, and Deloitte.
Shopping is now a digital-first experience for many, rather than a brick-and-mortar experience, according to a Salesforce report surveying consumers and business buyers. The report found that features such as shopping online, contactless payments, and reaching customers through social media, including influencers, are now standard pillars of building customer experiences.
Additionally, it is no longer enough for a brand to offer a quality, affordable product or service. Customers are more invested than ever in a company's ethics and ability to interact with those values transparently and authentically.
Though many of these changes may be overwhelming to consumers—and to companies—used to traditional methods of commerce, the good news is that they are also a lucrative opportunity. These shifts in consumer trends allow brands to be more effective than ever in their advertising, sales, and communications.
This story originally appeared on Ruby and was produced and distributed in partnership with Stacker Studio.