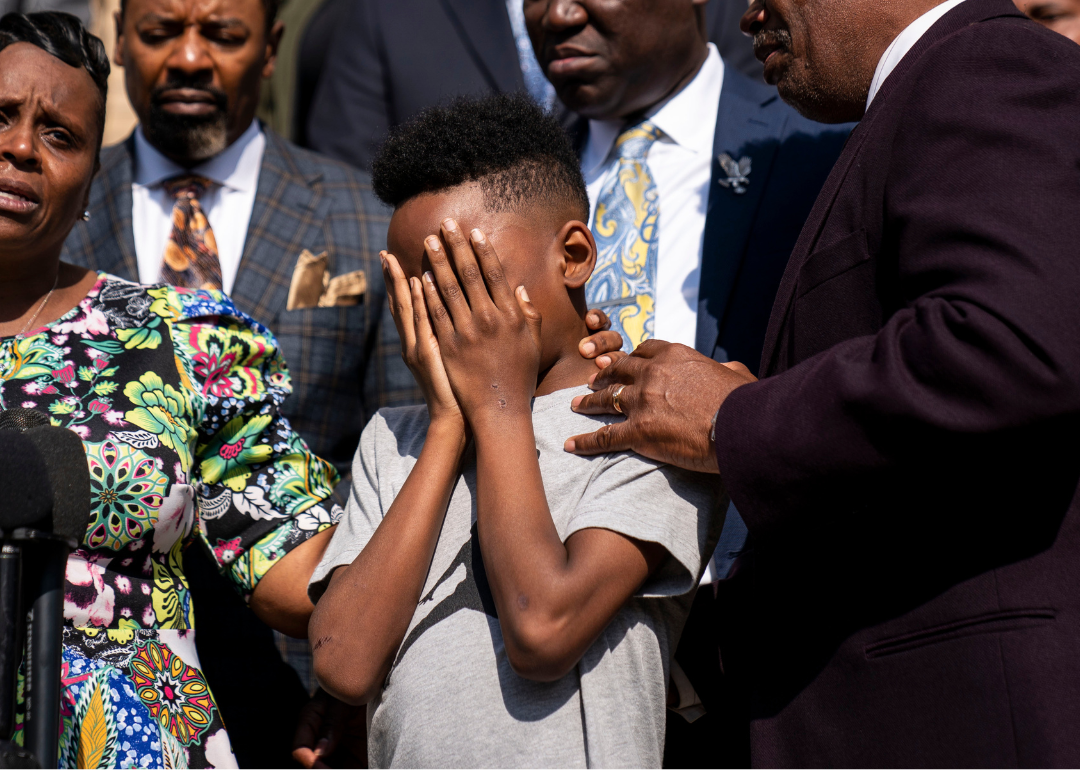 The persistence of anti-Black hate crimes is an American tradition: What more than 30 years of federal data tells us
Kent Nishimura / Los Angeles Times via Getty Images
The persistence of anti-Black hate crimes is an American tradition: What more than 30 years of federal data tells us
Last September, Angel Pittman bought land in a small town 8 miles outside Salisbury, North Carolina, with plans to build a tiny home to live in and transform buses into mobile salons on her new property. Weeks later, the 21-year-old hairstylist returned to find her buses vandalized with anti-Black racial slurs. Her neighbor, a white man, sat outside his home, his gun on display, his yard brandishing Ku Klux Klan signs, Confederate flags, and swastikas. "Oh, yeah, they do that all the time," Pittman, speaking to The Guardian, recalled deputies telling her of the scene. A sheriff's captain in the county told the outlet the incident was not a hate crime. 
Fearing for her safety, Pittman moved back to her hometown of Charlotte. Thousands have since rallied to help her recoup her losses, raising over $118,600 in donations.
Hate crimes are defined by the Federal Bureau of Investigation as a "criminal offense which is motivated, in whole or in part, by the offender's bias(es) against a person based on race, ethnicity, ancestry, religion, sexual orientation, disability, gender, and gender identity." Rates of violence against marginalized individuals vary in frequency throughout the 30 years of documented reports from the FBI. Still, according to an annual report from the bureau, one thing remains constant: Black Americans are the most targeted demographic.
According to reports and surveys from the FBI and the Department of Justice, hate crimes have largely been connected to race or ethnicity. Within this sect of reported hate crimes, Black Americans carry most of the burden. With this in mind, Stacker analyzed data from the FBI's annual Hate Crime Statistics report to chronicle how Black Americans are affected by hate crimes.