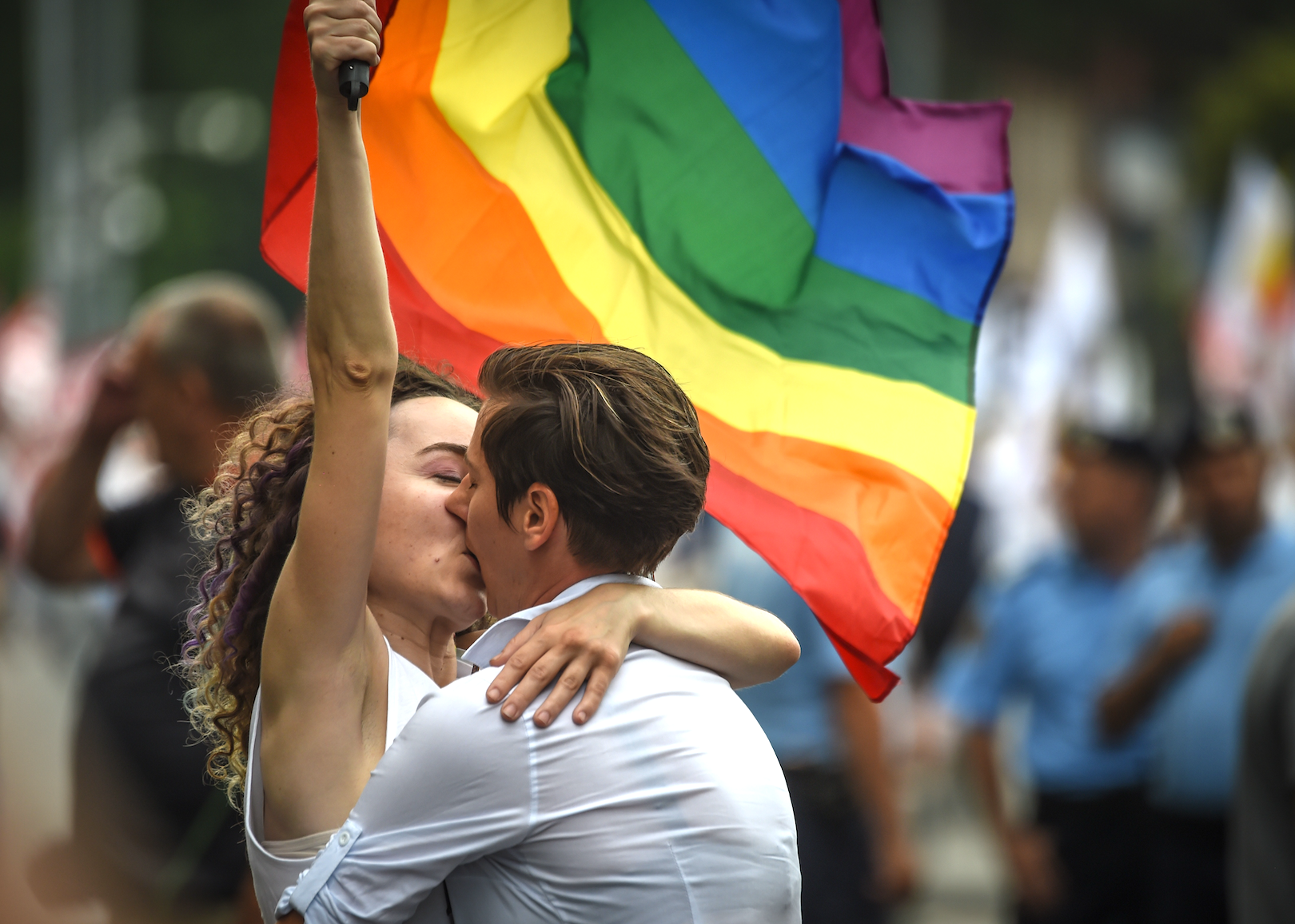 Looking back at 50 years of pride festivals
DANIEL MIHAILESCU/AFP // Getty Images
Looking back at 50 years of Pride festivals
The United States is preparing to observe the 50th anniversary of the Stonewall riots, an event that marked a turning point for gay rights and gay liberation in America. Since Stonewall, members of the LGBTQ+ community have commemorated the movement through Pride Month, with festivals occurring all over the country and across the world.
Stonewall refers to the Stonewall Inn, a gay bar in downtown Manhattan whose community was wrought by constant police raids stemming from governmental and police discrimination. The morning of June 28, 1969, marked the beginning of this chapter in the gay-liberation movement, with a riot resulting in a lengthy clash between community members and bar patrons against the police.
Fifty years later, the state of New York is planning to hold the largest LGBTQ+ pride celebration in global history. In preparation for this monumental and historical observance, Stacker has sought photos from the past 50 years of pride festivals. This will form a sort of chronology of pride, going all the way back to the Stonewall riots that originated the movement.
These photos represent not only American pride movements but international pride festivals and causes as well. Other than New York City, these pictures also capture moments in San Francisco, Chicago, Los Angeles, Paris, London, Hong Kong, Madrid, and more. Each comes with its own unique story, as societal norms evolve, regulations pass, and new generations change hands.
Each slide will give context to the photo and provide further relevant information about any events that occurred to pride in that year.
You may also like: 50 of the best albums by LGBTQ musicians