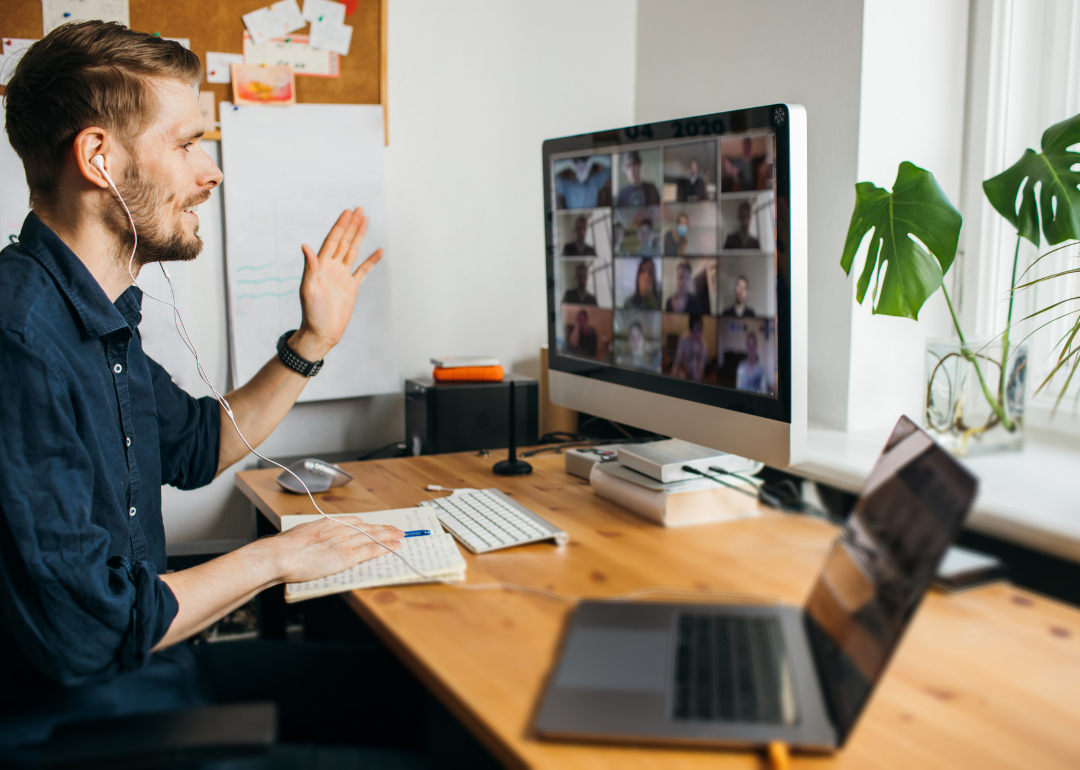 Stacker Studio
1 in 4 professional jobs are expected to be remote this year. Here's how to onboard employees from afar
Girts Ragelis // Shutterstock
1 in 4 professional jobs are expected to be remote this year. Here's how to onboard employees from afar
Starting any new job can be intimidating, but starting remotely comes with unique challenges. Without a shared office location, you can't stop by someone's desk to ask for help or get to know the office culture. There's a new team that is already busy with projects and deadlines, a new company culture, and established work procedures to learn without ever meeting your colleagues in person.
There are actions that managers can take to ensure their new remote hires feel like a valued part of the team from day one. It's important to think of onboarding as a journey that includes the whole team rather than an HR exercise to be dealt with swiftly so the "real work" can begin. In a job-seekers' market, employee retention is paramount. It costs 0.5 to 2 times an employee's annual salary to recruit and onboard a replacement, and employee retention starts with an outstanding onboarding process.
With a quarter of professional jobs projected to be remote by the end of 2022, it's clear that the remote and hybrid office is here to stay. Tovuti LMS compiled a list of tips on how companies can support new hires onboarding remotely.
This story originally appeared on Tovuti and was produced and distributed in partnership with Stacker Studio.