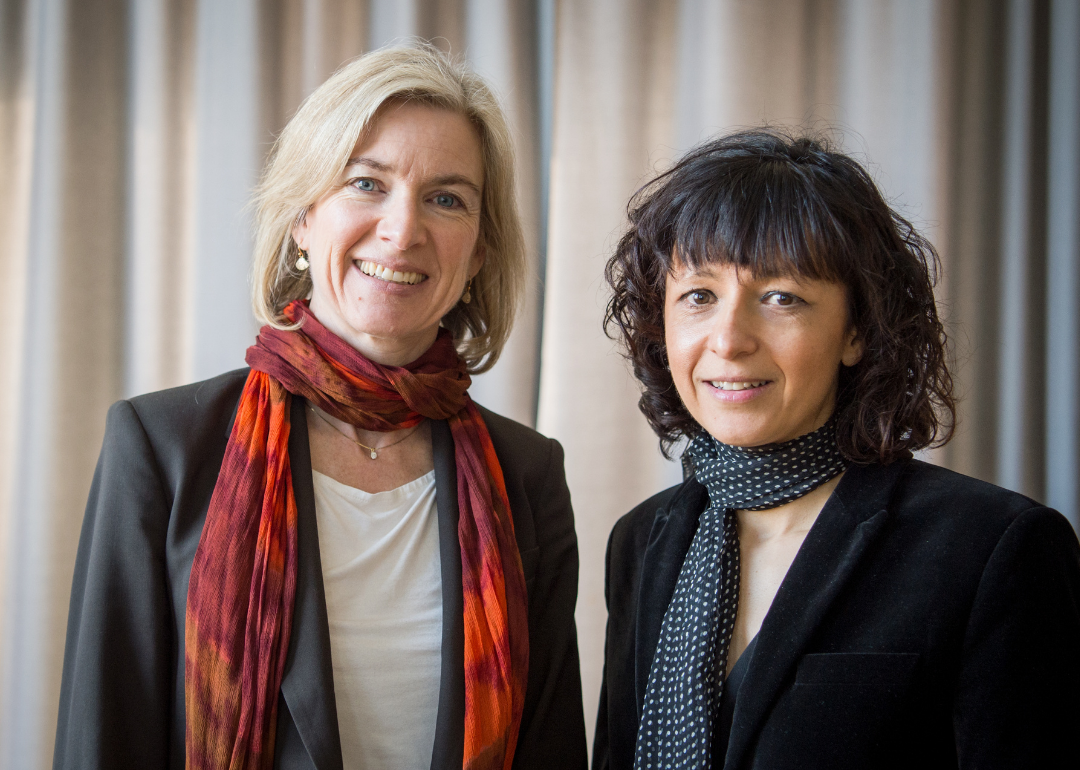 The 60 women who have won the Nobel Prize
Alexander Heinl/picture alliance via Getty Images
The 60 women who have won the Nobel Prize
There are 60 women who have been awarded a Nobel Prize out of the more than 900 recipients. One woman—Marie Curie—received the Nobel Prize twice. 
To highlight all the women who have won, Stacker turned to data from the Nobel Prize website. These women have made outstanding contributions to the worlds of medicine, science, art, and peace-keeping. Just reaching this height of fame and recognition meant facing seemingly insurmountable challenges. Many women on this list had to contend with extreme sexism in male-dominated professions, but some Nobel Prize winners also had to overcome physical violence. All their stories are unique and equally inspiring.
Nobel committees have distinct methods for deciding winners. The Nobel Peace Prize, for example, is awarded by a five-person committee and anyone who meets the criteria can be nominated. For literature, however, nominations can only be made by qualified people. Despite the different nomination and selection processes, two rules apply to all awards: People cannot nominate themselves, and the names of the nominators and the nominees cannot be revealed until 50 years after winners are announced.
The 2022 Peace Prize was shared among three awardees, among them a pair of human rights organizations either founded by or led by women; while this, in the strictest sense, does not qualify these organizations for this list, we felt it was of interest and importance to include mention of this fact. Svetlana Gannushkina, a mathematician and Russian human rights activist, co-founded Memorial in 1989 and in the intervening years has continued to defend human rights within Russia and former Soviet bloc nations. The other organization recognized this year, the Center for Civil Liberties, is led by chief executive Oleksandra Romantsova, a Ukrainian rights advocate who began her work at the CCL in 2014.
While the number of women Nobel laureates remains unduly small relative to the awards' history, their contributions have had an indelible impact on the world stage. Read on to learn about these women's exciting contributions to society, from helpful advancements in the HIV epidemic to the abolition of landmines to—in the case of 2021 winner Carolyn R. Bertozzi—pioneering research into how molecules can function like Lego blocks.
You may also like: 50 most peaceful countries in the world