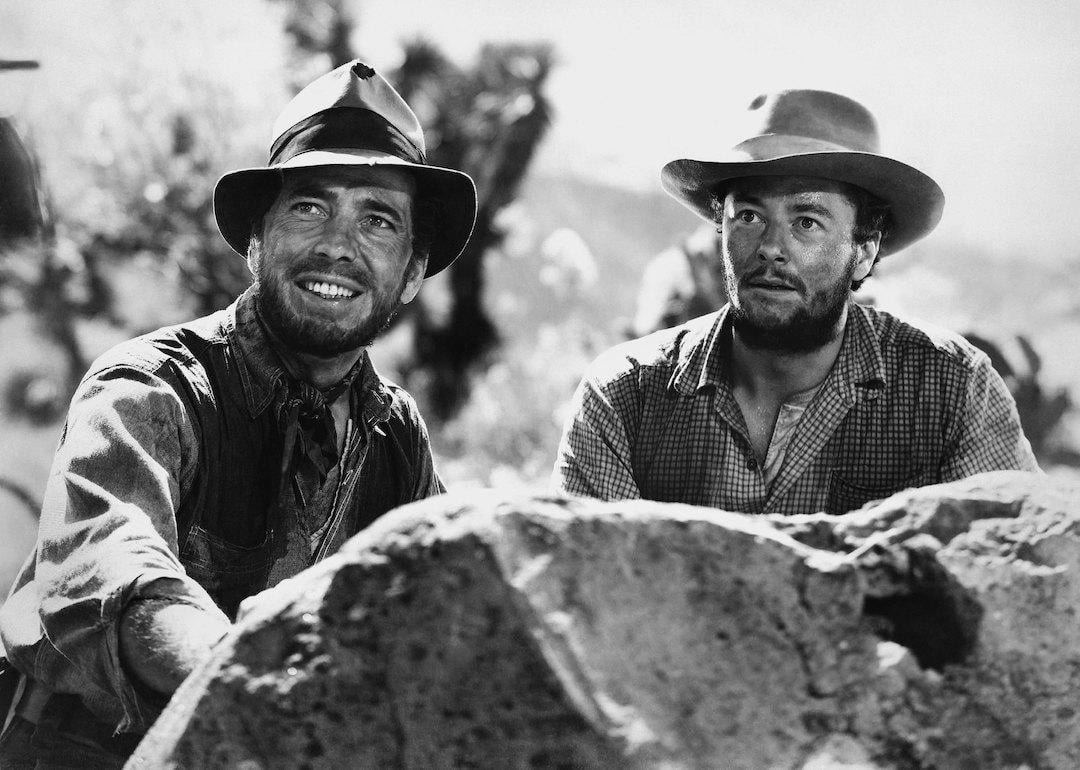 100 best Western films of all time, according to critics
Donaldson Collection/Michael Ochs Archives // Getty Images
100 best Western films of all time, according to critics
For decades in America, the most popular movie genre was the Western. Audiences loved gun-slinging sheriffs, dashing outlaws, thundering cattle drives, horseback pursuits, and majestic landscapes.
More Westerns were produced in the 1950s than all other movie genres combined, but while they have attracted smaller crowds since then, they still have a persistent appeal.
Early Westerns set the standard with cowboys played by the likes of Gary Cooper and John Wayne, and spaghetti Westerns, products of the Italian film industry in the '60s and '70s, starred box-office draws like Henry Fonda and Clint Eastwood. More recent Westerns have been romantic and thoughtful like "Butch Cassidy and the Sundance Kid," "Dances With Wolves," and "Brokeback Mountain."
Check out Stacker's list of the 100 best Western films of all time. The list was compiled using data from Metacritic, a site that collects reviews from respected critics and uses them to determine the average rating.
Whether you're a longtime movie fan checking in on your favorites, or new to the genre, there are films in this list for you.