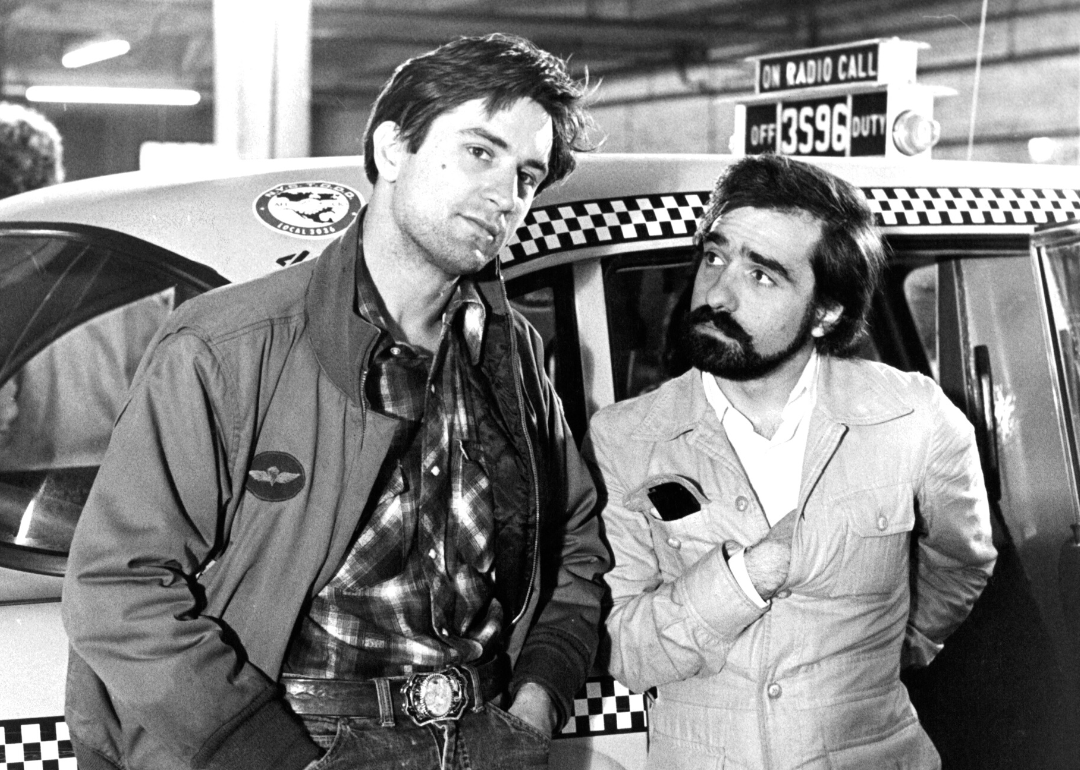 45 behind-the-scenes photos of 45 of the best movies of all time
Columbia Pictures // Getty Images
45 behind-the-scenes photos of 45 of the best movies of all time
It's easy to forget how much goes into making a film—how many people it takes, how much time is spent, and all the foibles and faults that can disrupt the process along the way. Audiences are given a shiny finished product, and then they decide whether or not they like the film. This judgment determines the film's fate, completely disregarding how much blood, sweat, tears, and money has gone into the overall production.
But a lot happens on set that audiences rarely find out about, from love affairs to financial drama and from health issues to near-death experiences. In fact, sometimes it's all the drama and chaos that actually ends up making the film a better work of art. Taking a glimpse behind the scenes of a film set is a chance to actually see the artists at work and observe their passion and process up close.
To get a better sense of what went into some of the world's most beloved films and take an unfiltered look at the stars and technicians behind them, Stacker compiled behind-the-scenes photos from 45 of the greatest movies of all time. In order to determine which films belonged here, Stacker used its data-backed ranking of the 100 best movies of all time.